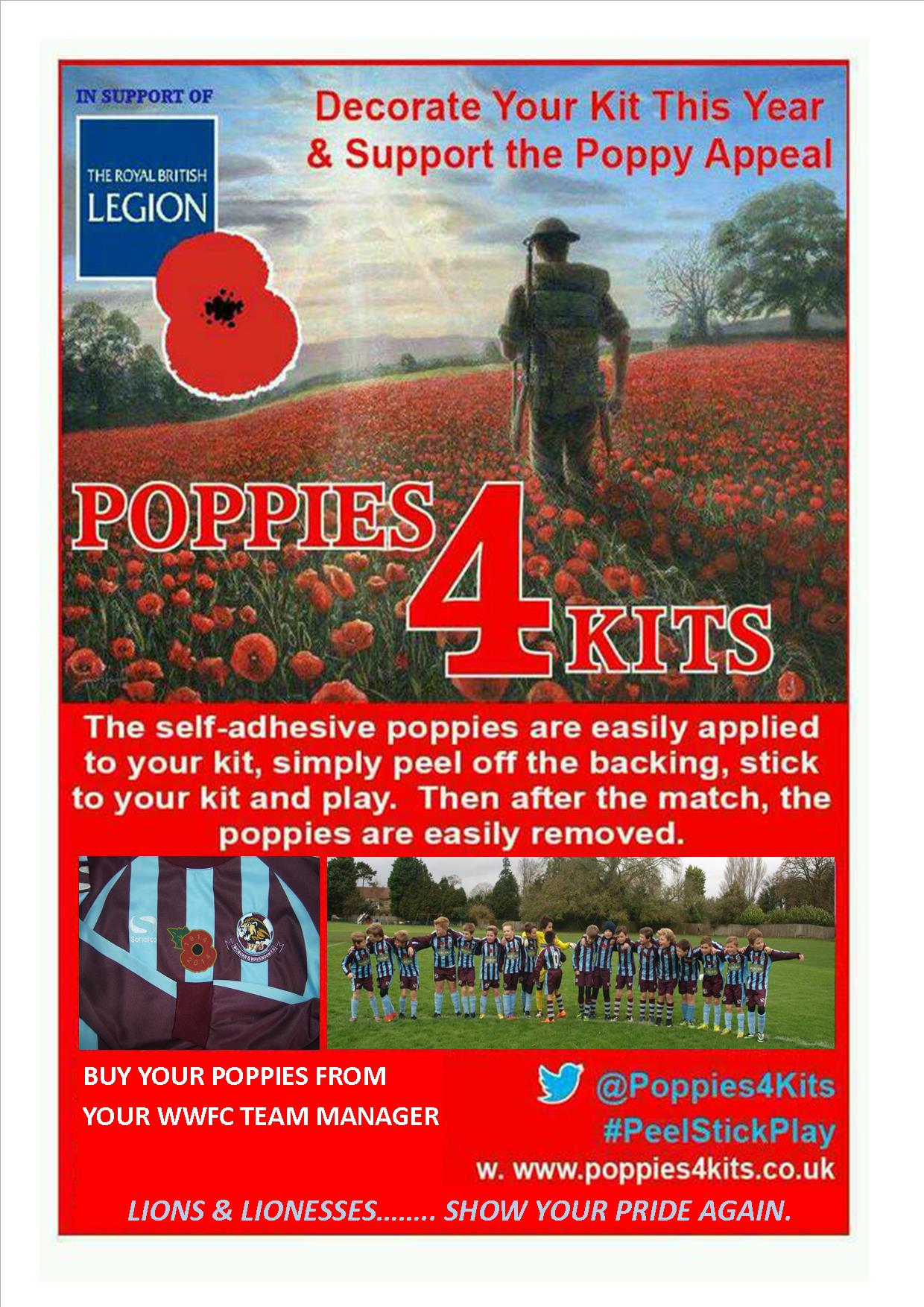 It's that time of year again when the Club looks to show it's support for all those who have sacrificed so much to give us the freedoms we enjoy today.
As always, we're looking to achieve maximum participation from all our teams. All you have to do is confirm your child's participation with your team Manager and make sure he receives your £1.20 donation. He/she will then make sure you get your self adhesive poppy – just like the those worn by Premiership and EFL players – in time for Remembrance Weekend.
Please support your Club and the Appeal.