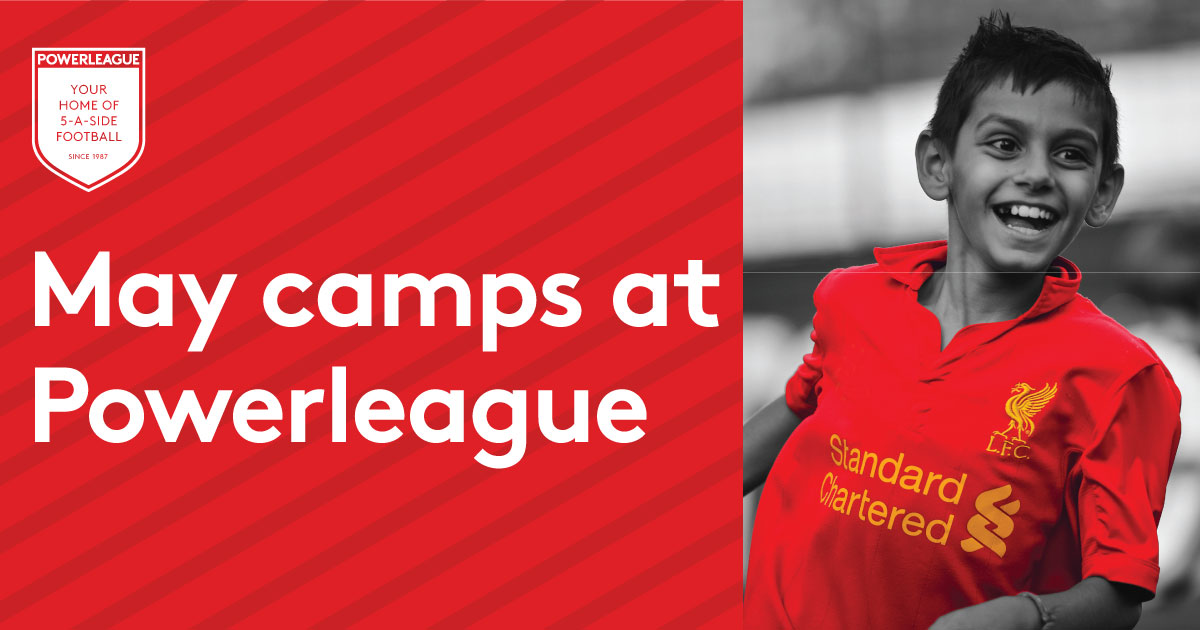 When school's out, it's game on @ Powerleague MK
May Camp – Monday 27th May to Friday 1st June 2018
Run by qualified and background checked coaches, our football camps will keep 5 to 12 year-olds active over the holidays from only £12 a day. Book a whole week or by the day, whatever suits you.
A typical day at camp looks like this:
09:00 Early birds arrive, pre match games
10:00 All camp attendees arrive, meet the coach
10:15 Warm up games to get everyone moving.
10:30 Football starts with structured skills and challenges.
12:00 Back in to the kids party room for lunch and a chill.
13:00 Lunch is done, now it's back out on the pitches for football matches, fun and games.
15:00 Presentation of the day's awards and certificates. Camp is done, home time!
Lunch can be provided as an extra cost on the day too! Plus late pick up!
We are also looking to arrange a Wembley Stadium Tour for Friday 1st June 2018! More information to follow!
To book call 01908 302 990 or book via the link below
https://www.powerleague.co.uk/kids/kids-camps/time?siteId=bbfa7e13-5940-21b8-e211-e260d44c0170&campId=bced3a51-e323-169a-3a14-2f28c05935a7
**NEW FOR 2018 – WORLD CUP PACKAGE**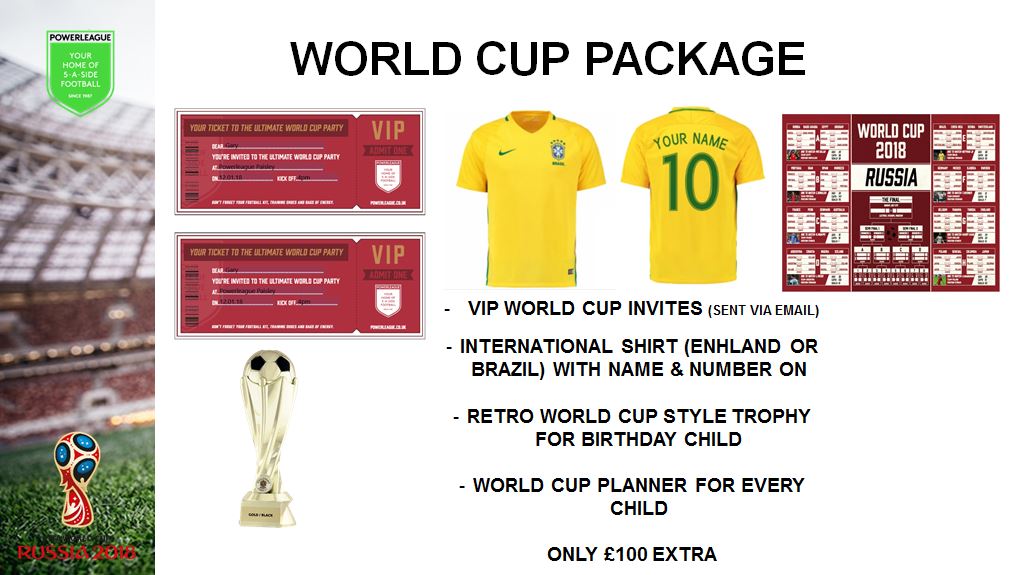 World Cup Style Trophy for Birthday Child, International team shirt with name printed (England, Argentina or Brazil) Plus Wall Planners for all attendees and exclusive World Cup themed invites!
The Ultimate Football Party PLUS …
Up to 2 hours of football fun on an enclosed, 5th generation Astroturf pitch
60 or 90 minutes of football (including Cross bar challenge, Speed shot, Golden Boot and Penalty shoot out)
Party food
An FA Accredited Coach to run your party
Party Invitations
A photo of all the children who attended the party, presented in a birthday card
FREE ADIDAS BOOTS & MITRE FOOTBALL FOR THE BIRTHDAY CHILD ASWELL!
Want to add a little something extra? For a small additional fee, we offer:
Goodie bags
Birthday cake
Medals
Sit back and relax while we take care of every detail.
All we need is a small deposit (£20) to secure your booking and the rest can be paid on the day! Call 01908 302990 or click the link now to book …
https://www.powerleague.co.uk/kids/football-parties
Many thanks,
Powerleague Milton Keynes
Email: miltonkeynes@powerleague.co.uk
Telephone: 01908 302 990