Manager : Rob Crilly | 07786253753 | E-mail Rob
Assistant Coach : Mark Bird | 07971286464 | E-mail Mark
Assistant Coach : Jeffree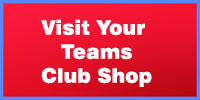 ---
Team Profile
The Woburn & Wavendon FC Ladies Clarets originally started training together in spring 2005. They were the second ever Woburn Lionesses team established and began their competitive journey playing in the Chiltern Junior 7's U11 League in the 2005/06 season.
A number of the original team members, such as Molly, Alice and Jay, have played throughout those years and others such as Jess, Charlie, Chloe and Grace are of equal long standing having progressed to the Ladies team from other teams within the club. A terrific achievement that so many long serving players remain guided by the ever present Rob.
The team always welcome new players, whilst on the pitch games are taken seriously the ladies enjoy social activites together away from the field of play.
PLAYER
SHIRT
NUMBER
Ashley Emerton
2
Grace Woodman
3
Sharna Halai
4
Emily Saunders
5
Jay Birse
6
Lauren Revell
7
Lucy Ashford
8
Charlotte Demman
9
Dominique Hull
10
Alice Woodman
11
Lara Billington
13
Jessica Birdrd
14
Bridget Harrison
15
Catriona Roxburgh
16
Emma Payne
17
Chloe Ayre
18
Mollie Alderson
Winter Training
Wednesday 21st September – Sir Herbert Leon Academy (MK2 3HQ) 7:45 – 9:00pm
Meet the Team
Rob Crilly:
Manager/Coach/Physio/Team Transport
Rob does so much for the team that he has not found the time to have a shave for many years. He started his "career" as a girls/woman's football coach on with a fledgling school team and now, more than eleven years later, he still doing it although he is more at home with the oval ball, whether it be Wigan or Northampton Saints.
Charlie Aldridge: Tenth season with club, second season with the Ladies. Dependable shot stopper, once scored from own box against Luton Town to grab the lead in a U16 League cup Quarter final. Part of the U16s and U18s treble winning teams.
Ashley-Louise Emerton: Solid defender, always gives 100% and will carry on for 90 or even 120 minutes.
Chloe Ayre: Completed over 270 appearances for the club, debut for ladies 4 days after 16th birthday, part of the treble winning U16s and U18s teams. Plays representative cricket and rugby, also a qualified football referee.
Jay Birse: Played all the way through youth football in Rob's team (we all have to pay some penalty in life!)
Emily Saunders: Student at Brighton University, played 8 seasons in most positions on the pitch (not seen her in goal – yet!), had misfortunate to be coached by programme editor as an U10 at previous club.
Molly Alderson: probably has "Woburn Lionesses" imprinted through her like a stick of rock, one of the longest serving players in the club.
Lauren Revell: a good footballer but even better as a Triathlete. Obviously slightly mad as she's often jumping in cold rivers and seas for "a swim"!
Sharna Halai: New signing last season, a very intelligent footballer who can turn a game. A bubbly personality.
Jess Bird: Over 10 seasons with the club. League Winner with the Lionesses U12 side that took the title in the last game of the season.
Dominique Hull: You will be out of breath watching "Dom" using her ferocious speed, always willing to chase the seemingly lost cause.
Emma Payne: Has the knack of scoring after coming off the bench, deceptively fast, a fairly recent acquisition for the team.
Catriona Roxburgh: Another more recent player for the Lionesses. Has grabbed a few important goals in past seasons.
Alice Woodman: Missed most of last season to concentrate on her studies. Can play from the back to the front. If the team ever qualify for Europe Alice will be your woman to translate anything!
Grace Woodman: Another product of the youth treble winning sides. Modest about her abilities but a really good left back.
Charlotte Demman: A summer signing from local U18s football league. Has terrific skill and pace.
Lucy Ashford: Another new signing, less experienced as a player but has demonstrated great pre-season fitness, others take note.
Bridget Harrison: Returning to football after a career break this will be Bridget's first full season with the Lionesses.