JADE, ALICE, LEANNE, MADISON, LAUREN, GEORGIE, AMY G, CASEY, BRITNEY, AMY R, EMMA, MILLIE, NIKITA, CHLOE, SCARLETT, SOPHIE, ROSIE, BETH, KODI, VICKY, HATTIE.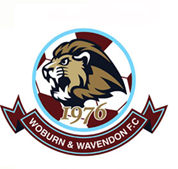 Bedfordshire and Hertfordshire Women's Football League Div.2 
We play SUNDAY afternoons normally at 2pm . Our Home Ground is at Aspley Guise Common, West Hill, Aspley Guise, Milton Keynes MK17 8DX.
Manager & Head Coach: Pat Mancini T.07775 039262 Email – patmancini2004@yahoo.co.uk
Assistant Manager : Paul Reeder  T.07970 975833 Email –                 maplefc82@gmail.com
Team Admin Manager : Michelle Payne  T.07545 803250 Email – michelle@amchimneys.com
Coaching Team: Ross, Alan, Paul. Official Assist. Ref : Neil Stewart. Match Day Prep/Catering Team : Eamonn, Andrea, Terri, Janet, Neil, Doug, Elton. Team Sponsor: AM Chimneys Ltd   Tel:01908 588039 Email: enquiry@amchimneys.co.uk  Website: amchimneys.com
PLEASE SCROLL UP TO SEE LATEST FRIENDLY GAME DATES👆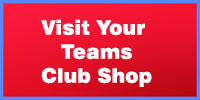 GOLDEN BOOT AWARD 2017/18 for League & Cup Goals.
Top 5 from last season: 1st Amy,  2nd Georgie, 3rd Casey, 4th Lauren, 5th Madison. SPECIAL AWARDS this season went to: BRITNEY, MADISON, JADE, AMY. All the squad deserve medals for there effort this season.
TEAM TRAINING 2016/17  
All players are now playing at Powerleague in the Summer League from Weds. 14th June for 10 weeks for £3 per game as extra training.  pre-season training has resumed at Powerleague. Lots of friendlies in the pipeline. Will move to Leon Academy from September 2017 details soon. 
'KEEPING UP WITH THE LIONESSES BLUES'
JULY 2017
Weds.26th – Powerleague  Ladies Training/Game 5-aside. All meet at 6.45pm. Text sent MON. night.£3
Sun.30th – No training or friendly. Free Weekend.
AUGUST 2017
Weds.2nd – Powerleague Ladies 5-aside
Sun.6th – Lionesses v Moulton Ladies HOME friendly  Crawley Road MK17 9QD. KO 3pm
Weds.9th –  Powerleague Ladies 5-aside
Sun.13th  – Garston  v Lionesses AWAY friendly KO 2pm
Weds.16th – Last week of Powerleague Ladies 5-aside
Sun.20th – Lionesses v Sharnbrook HOME friendly KO 2pm
Weds.23rd – Sandy Ladies v Lionesses Away KO 6.30pm
Sun.27th –  BANK HOLIDAY weekend? Tbc if enough players training at Crawley or Aspley tbc.
Weds.30th – ANO v Lionesses tbc or Training Crawley Road, MK17 9QD. 7-9
SEPTEMBER 2017
Sun.3rd – Lionesses v Blisworth Ladies friendly.venue tbc
Weds.6th – Training Leon Academy, Bletchley. Time tbc
Sun.10th – 1st LEAGUE GAME of new season!!!
NEWS & VIEWS FROM THE LIONESSES DUG-OUT! 
Sun 23rd – 4 friendlies now pencilled in the diary gives us a great opportunity to see how we play 11 aside together! See above
Thurs 20th – Good training session last night for 13 of the squad! Well done to all, it was good to see all of us together new and not so new! Even though we did not get the result and came 2nd in the 1st game we must continue to remember that 11 v 11 is are main aim. Working together as a team is the key.
4th Friendly added v Moulton Ladies FC tbc – 6th August details above
Weds 19th – Great news! Another friendly added see above . That's 3 friendlies in the diary already "hold on to your hats it's going to be a bumpy ride!!" time to start taking it all a bit more serious as lots of team work to focus on. We have a plan! So just make sure you are ready to give the Coaches: EFFORT, ENERGY, ATTITUDE, PASSION, COMMITMENT, DESIRE TO DO YOUR BEST, & FINALLY EARS TO LISTEN WITH!   All the above has nothing to do with our talent and ability.
A very big Official Lionesses welcome to all the new players who have joined us over the last few months I am sure all the existing team will make you all very welcome, as always. You know who you are so I will not list your names.
Tues 18th – 2 friendlies added see above.
Sun 16th – Great news , Team Admin Manager Michelle confirms 16 curently signed on, still a few spaces to fill by 28th July 2017 ready for Start of season on Sunday 10th September! Still time for players to join the team.
Have a great day on your Birthdays! ROSIE & AMY G who have Birthdays this week.
Fri.14th July – Well done Wednesday nite to all the girls who played in the 18-13 thriller at Powerleague!  With not a goal keeper in sight. Good work out, lots more to come including friendlies on the cards!
Fri.7th July – 1st Friendly arranged with SHARNBROOK Fc for 20th August !! Hopefully at Home Aspley Guise. 2pm venue tbc.
Tues.4th July – "It was great to be a part of Saturday's girls tournament and witness the spirit in which the football was played, the enjoyment the kids and the parents got from the day and how the event catered and encouraged football for all, not just for the talented few – the day really summed up what Community Football Days should be about and was a reflection of the tremendous hard work you and all of the volunteers at the club put in. Woburn & Wavendon FC is without doubt a shining example for grassroots football clubs everywhere."  Luke Harman – The F.A Partnerships Manager (Commercial Division)
#proudtobepartofthewoburnfamily! Well done to all who made it happen!
Mon.3rd July – 14 out of 20 players already signed on! Still have until the 28th July to get signed!! The 6 know who they are and we want them all ! Please talk  to Michelle our Team Admin Manager if in a doubts, details above.
WW – FC LIONESSES LADIES BLUES MILTON KEYNES INSPIRATION AWARD WINNERS 2017 for 'INSPIRING LOCAL FOOTBALL TEAM' 10th June 2017 Jury's Inn MK. Well done to all connected to the team, including players, manager, coaches, parents, supporters & WW-FC .
Thurs.29th June – Big thanks and congratulations to Rachel who has been offered a place at Dunstable Ladies FC.  We wish her all the success in the world and know she will do very well! Miss you already!
Weds 28th June – 2 very good games of 5-aside football tonight at the Powerleagues Ladies Summer league  13 Girls got to play , 1 team won & 1 team lost, but it is not about the result it about the performances & both for very different reasons were good! So well done all who played. We do it all again next week . Big thanks and farewell to Rachel who played her last game for Woburn tonight, We wish her all the best for the future.
Tues 27th June – New match day kit to be ordered soon for all signed on players,  squad numbers to be confirmed.
Sundays from July 16th will be used as possible friendlies! So JULY 16th, 23rd, 30th & AUGUST 6th,13th,20th,27th SEPT 3rd. May be games arranged . 4 friendlies from 8 weeks would be great! Only 11 weeks until Kick off on the 9th SEPT. 2017!!!
Sun 25th June – A Rude awakening! Woburn Tournament Ladies section was one of the most competitive I have every seen! It showed me how much work we have to do between now and our first fixture on the second Sunday in Sept!! 9th is Fixture KO day!!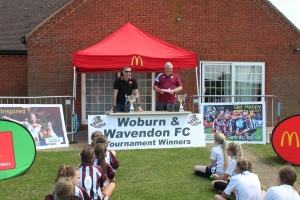 GREAT tournament, 130 teams from 7 counties, over 1000 players, over 2 days of female Football at its best! and we even had Martin Keown give out medals thanks to McDonalds.  Plus 3 of the MK Dons Ladies team also presenting  medals. Thanks to all the volunteer parents and helpers for your help during the weekend!! Fantastic effort by all !!
Weds 21st June – Great game tonight at Powerleague Lionesses Ladies Blues v MK City Ladies summer 5aside , lost 10-6 . But really good display against arguably the best team around. Some very Good performances from Bethany, Chloe, Nikita, Amy R ,Rachel, Britney, Madison & Jade all playing together for the first time! #proud
Sun 18th June – Presentation night at the Powerleague a great success! Special Awards went to Britney, Jade, Amy, Nikita. Well done to all the squad for another memorable season! One chapter closes as another chapter begins in the history of the Ladies Blues. Thanks to all for being there.
Big thanks to the Team of staff at Powerleague for the use of the place.Special thanks went to Steve Chown & Family, Carrie, Terri.
Also remembering one of our longest and best supporter Robin Spring who we lost this year. Thank you Robin!
Sat 17th – Breaking News! AM chimneys Ltd confirmed as Sponsor for Ladies Blues for 2017/18 season! Fantastic news for the team!! Thankyou Alan & Michelle.
ALL WW-LIONESSES BLUES REGISTRATION FORMS SHOULD COMPLETED AND RETURNED TO OUR TEAM ADMIN MANAGER MICHELLE AS NOW OVERDUE. Post to: Michelle Payne, Team Admin Manager, 14 Trafalgar Drive, Brooklands,MK10 7ER Or Email to: michelle@amchimneys.com Any questions please call Michelle on 07545 803250 or Pat on 07775 039262.
Fri 16th – 2 teams now entered into Summer League so all players will get to play some very competitive 5aside football.
Thurs 15th – 1st win in the Summer League last night ,Well done team Leanne, Britney, Alice, Amy (C) Casey, Georgie, Chelsea, Chloe.
SUN.11thJune – Great 2nd tournament down at Carterton Town FC today. A very competitive extremely well organised, hard fought games from the 20Ladies teams involved,but came up against the might of Woodstock, Chinnor, Oxford City & Carterton, Lionesses played well in every game and deserved a little more luck on the day, lost count of how many times we hit the woodwork!! Positive work from Amy R, Emma, Lauren, Madison, Rachel, Alice, Chelsea, (Britney supporting) 2 performances to mention were Amy in goal & Rachel for her goal!!
SAT.10thJune – As the seasons Woburn training comes to a close, we have entered a team in the Powerleague Ladies league this starts Weds 14th 7pm warm up 20mins each way, 7.30 Ko . Pitch 1 . This will have a proper ref. League table and trophies at the end! Text to be sent by Pat to all. There is a £3 per week charge as this is an extra competition for our Ladies. We need 8-10 girls each week with roll on roll off subs.
THURS.8th June – 2nd Tournament coming up on Sunday! 5-aside At Carterton Town FC , Oxford OX18 3AN.  Text for details sent to players.
MON.5th June – CALLING ALL PARENTS  – Only 16 days to go! Your Club Needs You on the 24th & 25th June 2017 at the Lionesses 6 aside Tournament. We need helpers in all areas of this special event . Call Pat to confirm when you are happy to help! Email : patmancini2004@yahoo.co.uk  Please!
The 2 main shifts for help are Sat & Sun 7.30-12.30am or 12.30-6.30pm.
SUN.4th June – Good work today from the Lionesses, at the Wantage Ladies tournament. 4 wins, 2 defeats, only lost to the winners & runners up!! Scored 12, well pleased! All credit to Leanne, Casey, Britney, Jade, Georgie, Millie, Amy, Chelsea (in for Carrie)
SAT.3rd June – 1st tournament Wantage in Oxford tomorrow SUNDAY OX12 8DW  Good luck to the 8 Lionesses travelling , can't wait for the early start!!
SUN.28th May – Many Happy returns to Madison who's celebrating her birthday on this day!!  Hope you have a great day & evening!
Fri.26th May – training not at WGS next week as Half term . Will confirm training address ASAP .
We also Welcome all the potential new players and an addition to the Coaching team we are pleased to give a big welcome to Paul Reeder to strengthen our squad even more!
Sun.21st May – Team players need to get signed Woburn registrations back to Michelle before 31st May 2017.
Sun.21st May – Happy Birthday to another player – Alice Hughes one of our most experienced defenders!
Thurs 18th May – 2 Tournaments confirmed!  1st 4th June 2nd 11th June 3rd 25th June!! + so now we get back to serious training sessions in tournament mode! ( unless it rains all day !!) see below for details,email & text to check availability.
Fri 12th May – Happy Birthday Millie!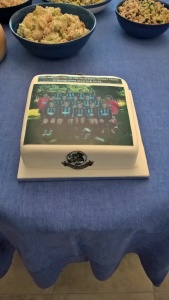 Thurs 11th May – Tournament training went well last night back at WGS, hope to see even more next week!
Weds 10th May – Training back at WAVENDON GATE SCHOOL MK7 7HL Starts 7pm sharp – 8.15pm.
Sat 6th May – Blues Coaches working on new signings for new season!
Good 1st Tournament training session Weds. this week! Back to WGS next Weds. 10th May.
Weds.3rd May – Sad day for Woburn, as I went to the funeral along with hundreds of others to celebrate the life of Robin Spring our longest and most loyal supporter! A lovely man and true gentlemen ( unless you were the opposition) The service was special with some great stories of Robins life in Woburn . RIP Robin. Please say a prayer for all his friends & family.
Sun.23rd – 11 Ladies Lionesses Blues get the win they deserved to keep 100% unbeaten record. 1-3 win away to Evegreen.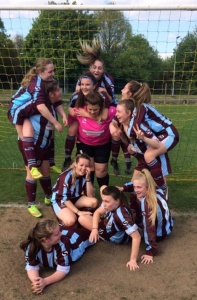 Fri.14th April – Ladies Lionesses Blues dedicate their League title to the memory of Robin Spring our most loyal supporter.
Funeral Wednesday 3 May.
10:30am Oak Chapel, Crownhill Cremetorium. Pat will be attending on behalf of the team.
Family flowers only, Donations to British Heart Foundation.
Tues.4th April – Result fantastic! League Title secured away to Crawley Green with a 2-3 Win. Tremendous achievement in our first season at Ladies level. Well done to all the Squad!! Celebrations to follow!
Sun.26th Mar. – Another great performance 0-4, in the Chris Renshaw Trophy away at Potters Bar today!well done to all the squad. Heading into the Quarter Finals.
Sat.25th Mar. – Game time, Cup game Sunday v Potters Bar, Go for it Girls.
Thurs.23rd Mar. – Really good training session from Ross & Steve on Weds night, and a good show of players well done guys!
Weds.22nd Mar. – Cup game and 2 league games left to play for sure! Looking for 2 more wins in the league to make it a very good first season in Ladies football.
Sun. 12th Mar. Evergreen game postponed due to their pitch being unplayable! So now 2 League game to be rescheduled! Apologies for the wasted trip today but the ref had the final say at 2pm!
Sun.5th Mar. No game today! But see you all at training on Weds. Night at Leon 7.45pm.
Sat.4th March – Really good turn out at last Weds. Training session! Good to see so many. Getting ready for our next game away to Evergreen. Players back from injury and more available looking good as we get to the business end of the season.
Sun.26th FEB. – Great result away to  Wheathampstead today! A 1-4 win, well played all 11 of the Blues squad.
Fri.24th FEB. – Looking forward to our away game with Wheathampstead SUN. 26th 2pm KO at LU1 5PP.
Sun.19th FEB. – Good training session with our u16 Lionesses at the Guise! Nice to get a run out in a practice mix up match with 19 Girls getting a short but enjoyable game ready for next weeks league fixtures. Well done to all who made the effort!
Sun.12th FEB. – Disappointing news that our game against Crawley Green was postponed due to an unplayable pitch! But well done to the Ladies Clarets for a great result, beating top of the table Hitchin at the Guise this afternoon 5-3!
Tues.7th FEB.- 8 Things that Require Zero Talent: 1. WORK RATE 2. EFFORT 3. BODY LANGUAGE 4. ENERGY 5. ATTITUDE 6. PASSION 7. DOING EXTRA 8. BEING PREPARED.