2018/19
CHLOE, KELLY, HEATHER, JADE, VICKY, FLEUR, GEORGIE, NIKITA,CHARLOTTE, MOLLY, LAURA S, AMELIA, ZOE, GISELLE, LAURA J, LUCY, OLIVIA, KODI, CINDY, AMY G, CARRIE.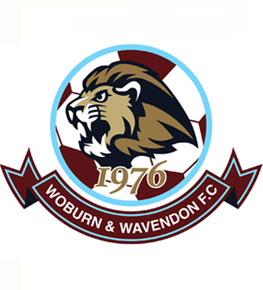 Manager & Head Coach:                Pat Mancini T.07775 039262 Email – patmancini2004@yahoo.co.uk
Assistant Manager: Vacancy ( call Pat as above )
Team Admin Manager :           Michelle Payne  T.07545 803250  Email – michelle@amchimneys.com     
Coaching Team: Pat, Alan.
SPONSORED BY:


Team Sponsor: AM Chimneys Ltd   Tel:01908 588039
Email: enquiry@amchimneys.co.uk  Website: amchimneys.com
Bedfordshire and Hertfordshire Women's Football League Division 3.   2018.
We play SUNDAY afternoons at 2pm. We train on a Wednesday evening.
Our Home Ground is at Aspley Guise Common, West Hill, Aspley Guise, Woburn Sands, Milton Keynes, MK17 8DX.
Currently Training at WOUGHTON-ON-THE GREEN, THE PAVILLION NEWPORT RD, MK6 3EA.  Meet 7.45pm on Astro pitch 1 training 8-9.30pm every week from now on!  JOIN via band app. Must Call Pat if you wish to come along to a training session and not already signed. M.07775 039262
SUNDAY 24th JUNE  2018 – WW-FC LADIES LIONESSES WIN .
WEDS.20th JUNE – Presentation – We should never forget the journey we have been on for the last 10 years (for some of us!) Respect to all who will no longer be continuing the journey.
Thanks for the memories, and to all who are stepping away from the Lionesses at this time, all the best in what every path you decide to take in the future, we could not have won 17 Trophies in 6 years without you.
TRAINING WEDNESDAY NIGHTS
SUMMER – On grass at BOW BRICKHILL PAVILION, RUSHMERE CLOSE, BOW BRICKHILL, MILTON KEYNES, MK17 9JB.  6.50pm meet for 7pm start – 8.30pm, Toilets and changing rooms open.
ALL NEW PLAYERS MUST REGISTER FOR TRAINING due to insurance reasons so if you want to join in training please call Pat on 07775 039262.
WINTER – FROM SEPT. 19th, Under floodlights at WOUGHTON ON THE GREEN playing fields, The Pavilion, Newport Road, Milton Keynes, MK6 3EA . Meet 7.45pm, on Astro 8- 9.30pm.                     Until April 17th  2019
 THE LIONESSES SSE WILDCATS GIRLS FOOTBALL CENTRE , STARTS BACK AT CRAWLEY ROAD, WOBURN MK17 9QD on grass FROM 10th MARCH 2019, 10.30-12.00 noon. All Girls between 5-10 years old welcome. Sundays to enjoy some fun,friends & football. BRING A FRIEND! bring a drink, £2, shin pads, boots.              Email: wildcats@ww-fc.co.uk for more info.                      Or call Pat Mancini on M.07775 039262
STARTS BACK AT CRAWLEY ROAD, WOBURN MK17 9QD on grass FROM 10th MARCH 2019, 10.30-12.00 noon. All Girls between 5-10 years old welcome!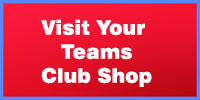 GOLDEN BOOT AWARD 2017/18 for League & Cup Goals
Fri. 1st Dec. – New for 2018 Hopefully we the Club will become a Centre for Coaching Wildcats Girls Football , application going in WW-FC members to meet BEDS.FA to confirm process and move forward! Great for all girls in our area between 5-11 to get into fun football and join us!
Tues.31st Oct. New signings bring extra experience to our developing squad! We welcome Sally & Heather.
Sat.16th Sept. – We wish Nikita a speedy recovery! All the best from the Lionesses.
Fri.8th Sept. – Great News , New signing Molly , gets the green light from the League to play on the opening game of the season!  Away to Evergreen.
LIONESSES  10 players , 2 coaches Billie Murphy (Arsenal top on!) & Nigel Woodman, 1 still playing in the current Blues Ladies Team now! Can you name her?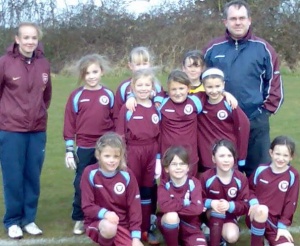 make sure you are ready to give the Coaches: EFFORT, ENERGY, ATTITUDE, PASSION, COMMITMENT, DESIRE TO DO YOUR BEST, & FINALLY EARS TO LISTEN WITH!   All the above has nothing to do with our talent and ability.
Tues.4th July – "It was great to be a part of Saturday's girls tournament and witness the spirit in which the football was played, the enjoyment the kids and the parents got from the day and how the event catered and encouraged football for all, not just for the talented few – the day really summed up what Community Football Days should be about and was a reflection of the tremendous hard work you and all of the volunteers at the club put in. Woburn & Wavendon FC is without doubt a shining example for grassroots football clubs everywhere."  Luke Harman – The F.A Partnerships Manager (Commercial Division)
#proudtobepartofthewoburnfamily! Well done to all who made it happen!
WW – FC LIONESSES LADIES BLUES MILTON KEYNES INSPIRATION AWARD WINNERS 2017 for 'INSPIRING LOCAL FOOTBALL TEAM' 10th June 2017 Jury's Inn MK. Well done to all connected to the team, including players, manager, coaches, parents, supporters & WW-FC .
Sun 25th June –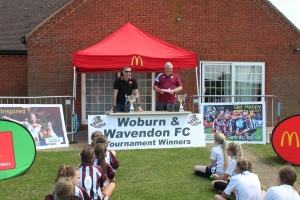 Sun 18th June – Presentation night at the Powerleague a great success! Special Awards went to Britney, Jade, Amy, Nikita. Well done
Big thanks to the Team of staff at Powerleague for the use of the place.Special thanks went to Steve Chown & Family, Carrie, Terri.
Also remembering one of our longest and best supporter Robin Spring who we lost this year. Thank you Robin!
Sat 17th – Breaking News! AM chimneys Ltd confirmed as Sponsor for Ladies Blues for 2017/18 season! Fantastic news for the team!! Thank you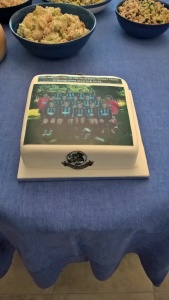 Weds.3rd May – Sad day for Woburn, as I went to the funeral along with hundreds of others to celebrate the life of Robin Spring our longest and most loyal supporter! A lovely man and true gentlemen ( unless you were the opposition) The service was special with some great stories of Robins life in Woburn . RIP Robin. Please say a prayer for all his friends & family.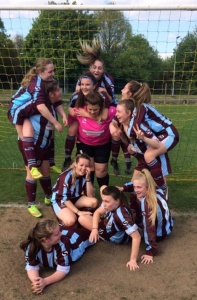 Fri.14th April – Ladies Lionesses Blues dedicate their League title to the memory of Robin Spring our most loyal supporter.
Funeral Wednesday 3 May.
10:30am Oak Chapel, Crownhill Cremetorium. Pat will be attending on behalf of the team.
Family flowers only, Donations to British Heart Foundation.
8 Things that Require Zero Talent: 1. WORK RATE 2. EFFORT 3. BODY LANGUAGE 4. ENERGY 5. ATTITUDE 6. PASSION 7. DOING EXTRA 8. BEING PREPARED.