Manager : Robert Cross | robert.cross@easyjet.com

Assistant :
View The U10 Hurricanes Fixtures
View The U10 Hurricanes Results & Match Reports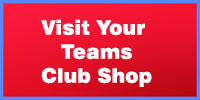 London Midland, Proud Sponsor Of U10 Hurricanes
The U8 Hurricanes were newly formed in the summer of 2016. We have a 50/50 split in the team, some of the players have played at U7 age, with this being the first experience of football / coaching and playing matches for the remainder. Our coaching approach is that winning matches is not as important as the focusing on the long-term player and team development. Please read this blog for more.
All Hurricanes supporters are expected to adhere to the following principles during game time, which are inline with the Club's Parents Code of Conduct:
offer praise (eg. "great tackle", "lovely turn", "good shot", etc) not instruction (eg. "pass!", "shoot!", "keep going" [when dribbling], etc, or any positional instruction)
New Players for upcoming matches
As we plan for the move into 6-a-side matches in the 2017 summer season we are starting to look for a player who primarily demonstrates a real interest in playing as goalkeeper. We are a close-knit and friendly team with a strong development ethos, including the provision of additional dedicated goalkeeping training. The team's eventual goalkeeper must also be comfortable playing in outfield positions when required. If you are interested, please email the manager in the first instance – thanks Paul & Jack
U8 Hurricanes 2016 Xmas Party – Bounce and Frankie & Benny's
We had our Xmas party on Saturday 10th with the boys and their parents getting together for an energy sapping session in Bounce MK followed by a Xmas meal at our team sponsor – Frankie & Benny's in Kingston.
It was a really great day, lots of fun for all – with some of the parents getting involved with the bouncing around in the morning.
After Bounce we went to for lunch at Frankie & Benny's where Secret Santa Pressies were exchanged and each of the players were presented with a custom made WWFC Player trucker-cap, kindly made by Clair at Clairbrush Designs in MK – https://www.facebook.com/clairbrushdesigns/?pnref=story