Manager : Laurence Castle (F.A Licensed Coach) | 07974 554751 | E-mail Laurence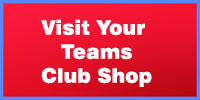 South Lincs Food Service, Proud Sponsor Of U11 Hurricanes
Coaches player of the month for September goes to Finnley.
30th September 2017 – away v Willen Meekats
While the result hasn't changed, finally an improved performance, particularly in the second half. The new formation seems to work, so we will stick with it and as the players learn their roles the performances will continue to improve; cutting out the silly errors will also help! Special mention to Finn, Regan, Ashton & Connor, good stuff guys, Brandon's excellent wing back performance almost got him MoM, but Walton chose Denzel.
16th September 2017 – away v Newport Pagnell Lions
Interesting performance from the boys – especially following the excellent training session on Tuesday, but now at least it's been confirmed where the problems lie. Good effort shown again by Finn, and from Myron in his first game, and some impressive ball control from Brandon. Walton's MoM went to Eoin, with some excellent saves and reckless diving at attackers' feet!
9th September 2017 – away v Halse United
Difficult task for the team, with 4 new players, a new formation and tactics to learn in a very short time. Still plenty to work on, hopefully lessons have been learnt. Some good performances, but for excellent work rate and a commanding first attempt as centre back, Walton's MoM is Finnley.
Tattenhoe Youth Tournament 18th June 2016 – U9 Shield Winners
(no goals conceded in 87 mins of play!)
City Colts Tournament 29th May 2016 – U9 Shield Runners Up
Hatter's Cup 21st May 2016 – U9 Winners
9th November 2014: Capt. Bailey "They Shall Not Grow Old. . .":
Post match slap up at Scot:
Here are some ideas for homework: remember, practice makes permanent; correct practice makes perfect
http://www.youtube.com/results?search_query=coerver+magic