BPR Tournament
0
0
Runners Up!
10th June
Bedford Athletic Rugby Club - Wentworth Drive, Bedford, MK41 8QA
Tournament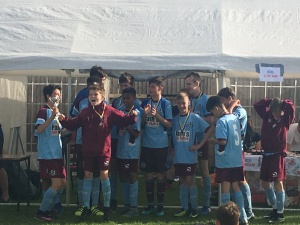 Romping through their group, just a solitary draw (which they should have won comfortably) and then winning all the other games without conceding a solitary goal. They made a good start to the final, having the better of the early exchanges, but a moment of lack of concentration saw them conceded from a corner and they couldn't find a way back.
Super effort from the team, played some quality football, a very Well Done!