Lionesses
2
0
AFC Kempston
27 Sept 2014 at 10.30am
Aspley Guise Common MK17 8DX
League game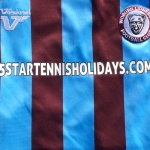 Great Start to The Season – 3 wins on the trot!
Squad: Charlie, Chloe A, Millie, Zoe, Grace, Carrie, Molly, Laura, Maddison, Emily, Georgie, Michaela, Rosie, Alice, Chloe R, Jemma
Lionesses goals from: Chloe R: 1,  Rosie: 1
Attendance: 49
POM: Grace
Having already dispatched last season's 4th and 2nd placed teams, the Lionesses put up a very professional performance, at Aspley Guise on a lovely early autumn day, to beat the current league champions.
Millie set the tone early on with a crunching tackle to prevent Kempston's leading goal scorer a shot on goal. Clearly our players had been given specific jobs to do and they all executed them to perfection! All our defenders marked tight and the midfielders pushed forwards, with Maddison and Molly both creating shots for themselves. The first half ended 0-0,  in a game that this early in the season, could still have an influence on the final league placing.
With an U10 game on the next pitch, the parents in the pavilion did a sterling job at supplying bacon rolls, before the second half commenced.
3 minutes into the second half, good work from Georgie down the right wing, with a pass across the box to Chloe R, who made no mistake and gave Woburn the lead. 1-0. Steve, with assistance from Ross in Pat's absence, rotated the side with Alice, Jemma and Michaela coming on. A fantastic save from Charlie, prevented Kempston from taking the opportunity to draw level.  Grace was kept busy with 2 goal line clearances during the game. On 74 minutes Rosie steadied herself and Kempston were beaten with a good shot. 2-0.
Well played to all the girls! You did us proud!
Pat & Steve