Lionesses
3
0
Garston Ladies
15 Nov 2014 at 10.30am
Aspley Guise Common MK17 8DX
League game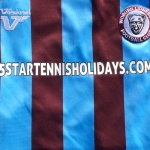 Garston's first visit to Aspley 
    Squad: Charlie, Chloe A, Grace, Michaela, Molly, Chloe R, Lauren, Rosie, Georgie, Carrie, Emily, Alice, Jemma, Madison, Millie
    Attendance:
    Lionesses goals from: Rosie x 2, Emily x 1
    POM: Michaela
Woburn were under no illusions today, for the first competitive meeting of these 2 teams, having played in a friendly in the summer. Woburn however, took the game to Garston from the off and within 3 minutes Rosie had found the side-netting and forced a save. Although the solid back 4 of Chloe, Millie, Michaela and Grace were resolutely carrying out Pat's instructions, Grace found time to put in an early cross just to show how capable the whole team is. Carrie again, set Rosie off, whose cross narrowly evaded everything to just go past Madison and the far post. The goal was on its way and on 15 minutes Rosie deservedly made it 1-0.
A strong bench including Lauren, Chloe R and Alice, gave us the well needed option of fresh legs.
The game carried on in a similar vein, although the Woburn defence had more to do as the half wore on. The whole team stuck to the task and half time was reached holding onto this slender lead.
The start of the second half was going to be vital and Woburn immediately grabbed the initiative, as Rosie, from a ridiculous acute angle, with a touch of Sergio Aguero style magic, made it 2-0. Garston then had their best spell of the match, shooting wide before 2 great saves from Charlie, the pick being off her arm as she literally through herself acrobatically across the goal. On 63 minutes, the keeper was unable to hold a hard shot from Georgie. Emily was there to follow up and with a hat-trick of sorts, (3 games 3 goals), made it 3-0 with another great finish. How she has stepped into the wing position and took command this season.
A great win against a talented and friendly opposition.
Great team performance!
Pat and Steve