MK Gallacticos Tournament
0
0
WWFC Hurricanes
14th June 2015
Sir Herbert Leon Academy, Fern Grove, Bletchley, MK2 3HQ.
Tournament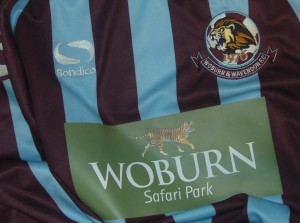 Slow starts, poor finishing, tight margins……. does that sound familiar ?  So too were the opposition….. 2 of the strongest League teams featured in our group, and again we were put in the hardest U10 group.  What to do about it ?  The boys need to get that same desire, energy and enthusiasm that they show in training against each other on a Wednesday night !  The skill is there, but the confidence is lacking in a tournament environment. 10 minute matches mean slow starts are not an option.  In league matches we usually build momentum, offering time to recover from hesitant starts.  This has to change.  So too are sharpness in front of goal.  Our last 2 matches in this group saw us completely dominate but fail to score.  All can be rectified, BUT WE HAVE TO BELIEVE !
Here endeth your Sunday sermon.