TYFC Tournament
0
0
WWFC Hurricanes
20th June 2015
Medbourne Community Sports Pavilion, Pascal Drive, Medbourne, Milton Keynes, MK5 6LS.
Tournament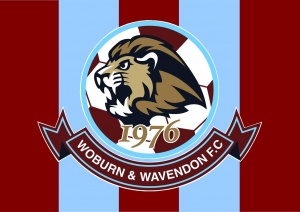 The boys put in an excellent tournament display, taking them to a semi-final again.  Monsoon conditions did not stop a much more switched on tournamant performance. Our initial match against Woodside ended 0-0, but did not reflect the dominance we had and only poor finishing stopped us getting 3 points. Our second match against Tattenhoe Youth Pumas renewed our long acquaintance. Again a dominant performance secured us a 1-0 win. Next up was City Colts Dragons. Just as we always seem to get the better of Tattenhoe, we also seem to regularly loose by the odd goal to the Dragons ! No change I'm afraid, but we certainly gave them a lot to think about. Onto joint leaders Fliwick Eagles. Living slightly dangerously at times, we secured a well earned 1-1 draw. So the final match against Newport Pagnell Youth could deliver us a semi-final place. A 2-0 win rounded off the group stage and gave us a very secure 3rd place.
Into the semis of the Plate, and we all looked at what was left to face with confidence.  Maybe too much confidence, too little respect, but certainly not the energy that had got us so far. Sloppy defending let in 2 early goals, but despite pulling 1 back with our second penalty of the afternoon, the truth was we didn't want it as much as the eventual Plate winners, Willen Lions.
Many plus points though, and hopefully the chance to put all the lessons learnt in recent weeks to good use in the WWFC Super Sixes. well done everyone.