Lions – U18 Hurricanes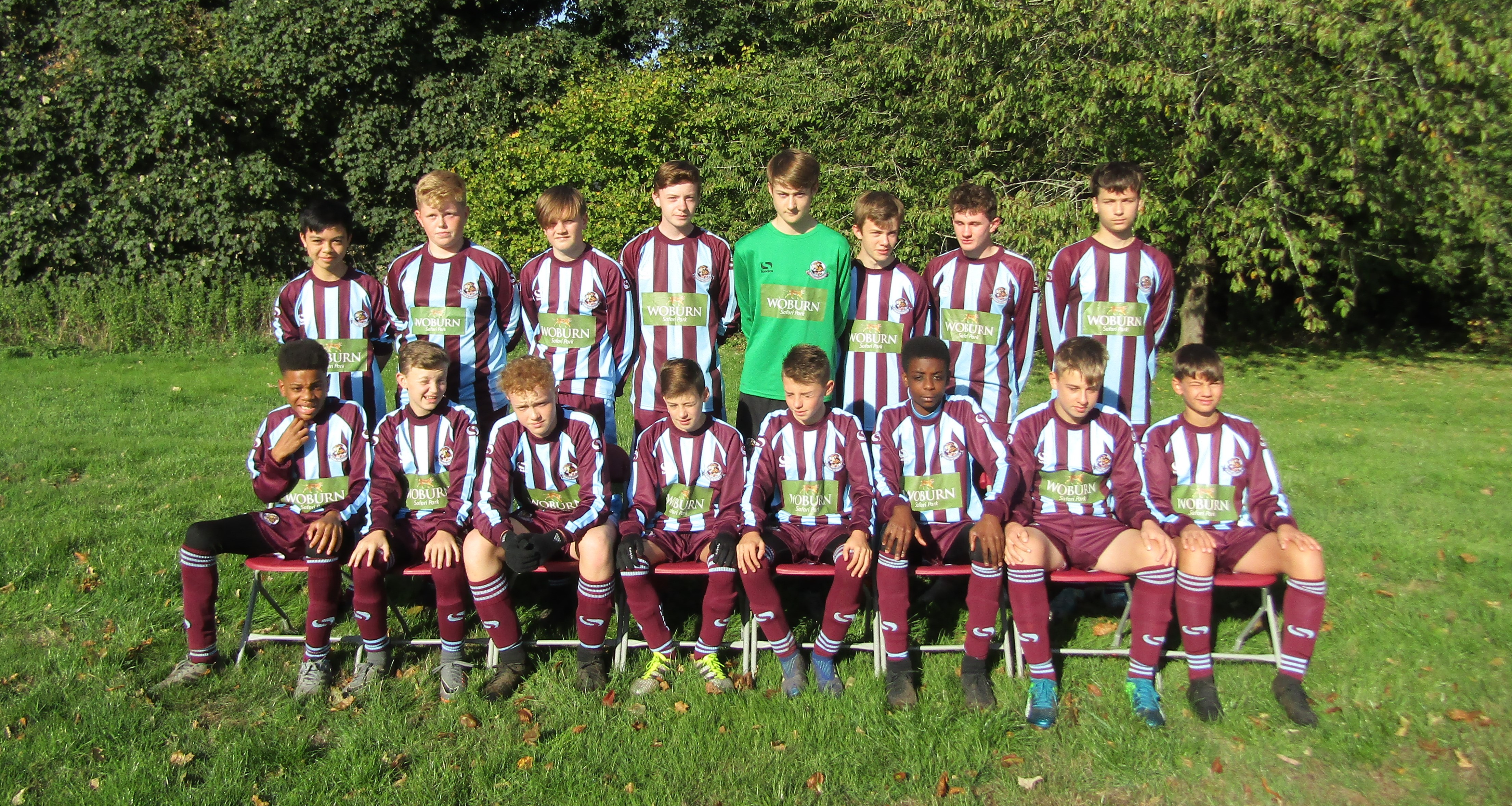 ---
Manager :- Robert Hill (F.A Licensed Coach) | 07777677234 | E-mail Robert
Coach:– Simon Phillips (F.A Licensed Coach)  / 07903019247 / E-mail Simon
---
2018/19 Season. Beds Youth Saturday Div. 2
All information now via WhatsApp and email.
COYH !
---
HURRICANES v Linslade Galaxy Real.

The following our down to play:- Archie F, Archie W, Callum, Cameron, Cathal, Daniel, Jake, Joe B, Joe L, Joe V, Khaleeq, Lewis, Nam, Vlad.
Venue:- Bryants Lane Sports Field, Bryants Lane, Off Woburn Road, Heath & Reach, LU7 0AL

.
 Saturday 16th June 2018.
Arrive 10.30 for 11.00 KO.
Shirts claret & sky stripes, shorts  claret, socks claret.sky
IF UNAVAILABLE, PLEASE NOTIFY RH ASAP.
---
BIG FREEZE HITS
---
REMEMBRANCE 11/11/17-Mursley.

---
POPPIES 4 KITS
Every year, the Hurricanes have given 100% support to this very worthwhile and important appeal. I'm sure we'll be up for it again this year. Poppies are £1.20 and we'll be wearing them over the Remembrance Weekend fixtures.
---
ADMIRE A HURRICANE
We're delighted to welcome Admire into the team. We hope he enjoys a long and enjoyable time with the Club.
---
WELCOME ABOARD
We're delighted to welcome Billy & Ben to the team for next season. The boys have already been part of our last few training sessions as we look forward and prepare for all the fun and excitement of the 11-a-side format next season.
Both the boys were presented with their match day shirts by Ken Tomkins, Franchisee for McDonald's at Kingston, Xscape, Central MK, Westcroft and Brickhill.  Ken was present at the last training session to see the launch of an exciting new WWFC Under 13 development team for next season.
---
CRANFIELD TOURNAMENT

Congratulations to all the boys for a superb display at the Cranfield Tournament yesterday. 
In the qualifying rounds, the boys secured wins against Cranfield Colts, Roman Rangers, and Bromham. A draw against Willen Serpents meant our only defeat was a narrow 1-0 reverse against WWFC Whirlwinds !
That meant the boys had eased into the semi-finals where we once again faced the Whirlwinds. A great shame that one of our teams had to miss out on the final, but at least WWFC was guaranteed a team in the finale.  The game itself was pretty even, but once the Hurricanes got their noses in front, there were bound to be further opportunities and another late goal gave the boys a 2-0 win and a place in the final.
Waiting for us were the Willen Serpents…. a team we drew 1-1 with in the opening match of the tournament. Willen had been improving all the time throughout the afternoon, and had demolished Roman Rangers 4-0 in the other semi-final. Nevertheless, the boys were in no mood to role over, and after a very even opening period, forced a penalty. Captain for the day, Harrison, stepped and took an excellent one step penalty into the bottom left corner….. 1-0 Hurricanes.  Willen then flew back at us, and in a frantic 5 minutes managed to turn the game around with 2 good goals.  But this just spurred the boys on, and with the clock ticking away, we forced yet another penalty. This time Daniel took all the pressure. This time the Willen keeper saved it, and despite opportunities to convert the rebound, the score remained 2-1 to Willen.  All credit to Daniel, he didn't let the miss get him down, and instead unleashed a superb shot to make it 2-2.  Penalties loomed, but Willen manged to intercept a pass out from the back and make it 3-2 and heartbreak again !
The Willen management team conceded that it really could have gone either way, and certainly the boys put together a superb afternoon of skill, determination, pride and passion.  Most importantly, the team spirit and discipline was excellent all the way through….. a very proud moment for parents and Manager alike.  Now we've got to take the spirit of today into all our remaining matches this season. Well done everyone.
---
TURKEYS WON'T BE FOILED !
Congratulations to 'The Turkeys' for winning the annual Xmas 5-a-sides at the PowerLeague. A 100% record meant the boys could not be caught. Thanks to everyone for supporting the event again, and to all the teams for some excellent football played in a great spirit.

---
WINTER TRAINING
Training at the PowerLeague starts again next week. We will again be on Pitch 8 from 7-8pm on a Wednesday. Our Pro Coach will be Mitchell Brent. He is an FA Level 2 coach and has worked with Elite teams in the USA.  As with all sessions, please make sure your son is aware that we expect the highest standards of behaviour and concentration. This is a high investment for the Club and we want to make the most of the footballing opportunities it offers your son and his team mates. In particular, the boys are now getting much bigger and stronger, but the PowerLeague pitch is still a small area. Only the activities initiated and instructed by the coaching staff will be allowed.
October Half Term break week beginning Oct 24th. ( 1 week break )
Christmas Break weeks beginning Dec 19th & Dec 26th.   ( 2 week break )
February Half Term break week beginning Feb 13th. ( 1 week break )
Last week of Winter training on astro pitches week beginning March 27th, 2017.
Specialist goalkeeper training will be on Monday 3rd October, 10th, 17th, 31st, Nov 7th, 14th, 21st, 28th.  Session 2 = Jan 30th, Feb 6th, 20th, 27th, Mar 6th, 13th, 20th, 27th. This will be on Pitch 10 from 7-8pm.
---
MOTTY & DR CARNEIRO MISS OUT !
Many thanks go to Ant Smith (new Physio) and Jo Campbell (new Match day reporter) for kindly volunteering to help out during the forthcoming season.
As we enter regular competitive league football for the first time, the importance of establishing a strong team off the field as well as on it will become even more helpful for the boys progress.
---
PLENTY TO LOOK FORWARD TO… 
NOT LONG TO GO !
1. It's a Knockout Fun day from 2pm at Wavendon Rec on Sunday 11th September (flyer attached). From the replies received, we have the right numbers for 1 team.  I can enter 1 more team if we get sufficient demand from those who have not replied yet….but I need to know asap.
2.
Anniversary Celebratory Dinner

at Stadium MK from 8pm on Saturday 24th September.
It should be a great opportunity for us all to socialise in a more adult environment, immerse ourselves in the heritage of the Lions & Lionesses as well enjoy some great entertainment (renowned speaker, Kriss Akabusi, disco, raffle etc). Tables seat 10 people, so plenty of scope to build our own team group at the event. The link to book tickets is:- http://www.eventbrite.co.uk/e/woburn-wavendon-fc-40th-anniversary-dinner-tickets-26056754454
---
THANK YOU
Thanks everyone for the wonderful gifts and card.  It really is a privilege to Manage the Hurricanes, and to be involved with such a great bunch of lads and supportive families.
I'm now full of Typhoo Tea, and getting used to seeing Archies' six pack rather too often ! Funny, but the choc seems to have been eaten by someone else at home ?
---
AWARDS DAY
Big big thank you to all who attended Awards day at the Rec today. Shame we couldn't finish the tournament, but well done to all the Hurricanes and Whirlwinds for such an entertaining morning.
Here's some pics from today (thanks again Thierry).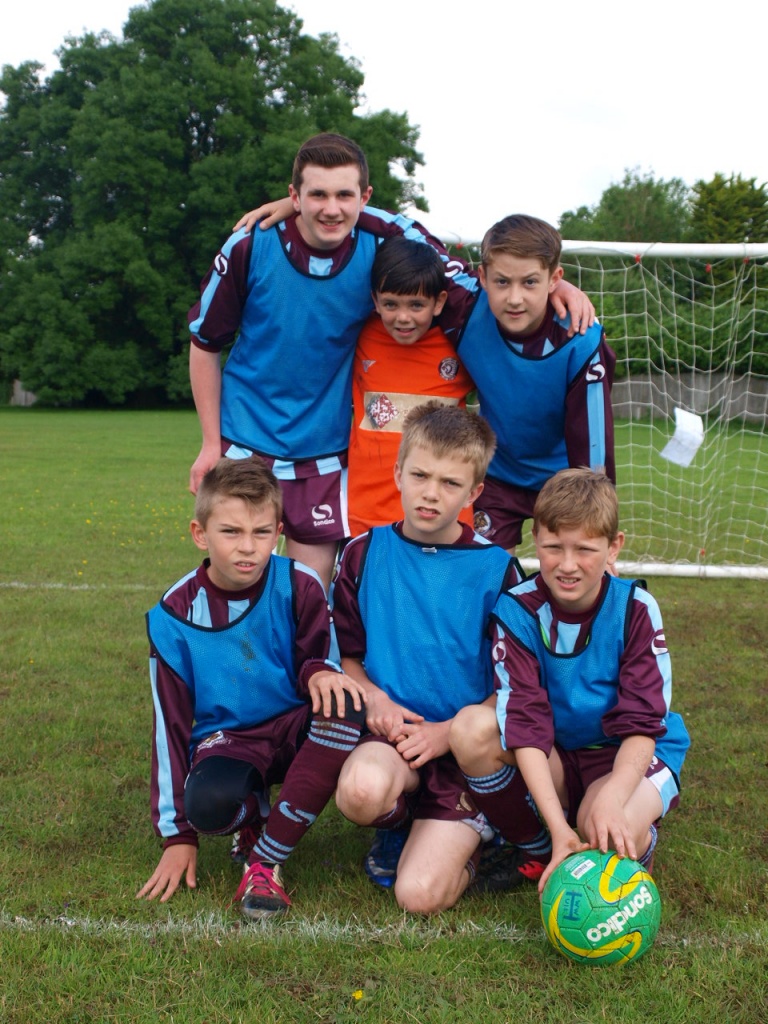 ---
 TEAM SPONSORSHIP RENEWED
The Club are delighted to announce that Woburn Safari Park has renewed its' sponsorship of our Hurricanes team for another 2 seasons. The new deal will commence with the 2016/17 season as the boys enter the Under 12 age group and competitive league football for the first time.  We have been very proud to carry the logo of such a prestigious and well known local attraction and employer, and this is a very welcome boost to both the team and Club.  A big thank you to all at Woburn Safari Park.
---