The Woburn & Wavendon FC U7 Whirlwinds squad handed over their framed shirt and team photo on Saturday 29 November to team sponsors Costa.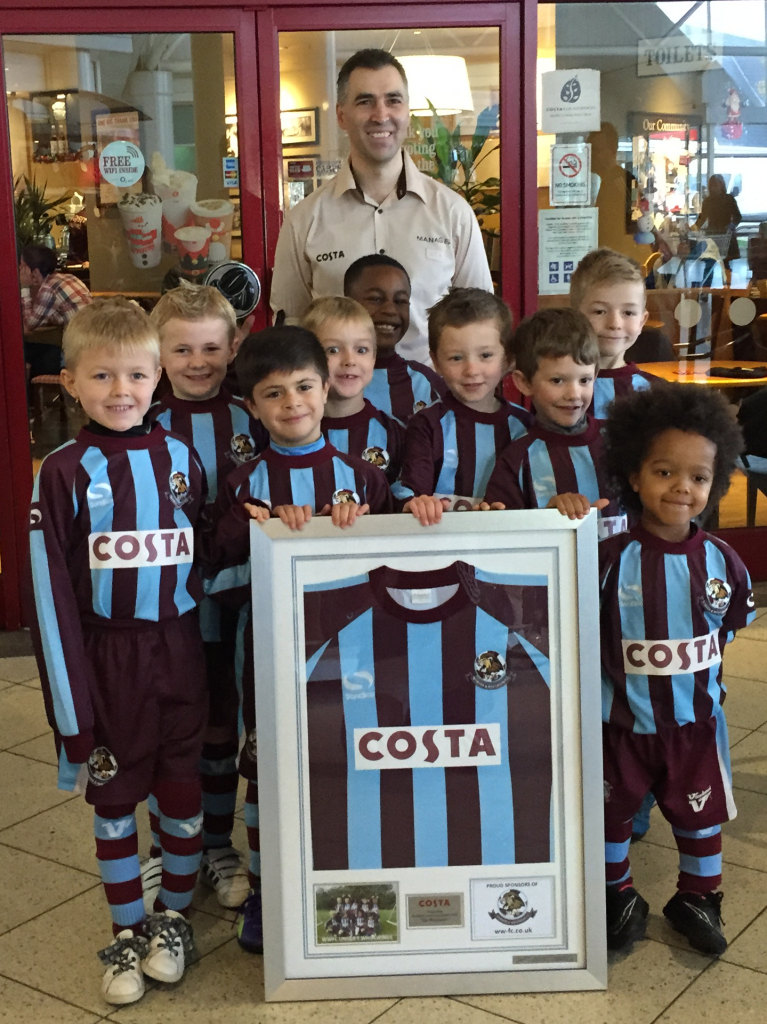 The boys sporting their full kit attracted attention from early Saturday morning shoppers at the Kingston shopping centre, as they excitedly posed with store manager George.
Costa Community Engagement Officer Kieron was delighted with the gift and intends to proudly display the framed shirt at other Costa sites on a rotation basis, including at the store at Waterstones in the Milton Keynes shopping centre.
U7 Whirlwinds manager Scott said: "The boys have all been proud of wearing the Costa logo on their shirts from their first ever match, as they recognise the brand.
"Many supporters and opposition managers have also commented on what a great sponsor we have supporting us and how the Costa brand colours match our Club colours perfectly."
Many thanks to Costa Coffee for supporting grassroots football and in particular Woburn & Wavendon FC.
Costa have a number of coffee stores throughout Milton Keynes – find your nearest store .