Toddington Ladies
2
1
Woburn Ladies
14th Dec 2014 - 14:00
Dunstable
League
SQUAD Change: Georgia E (GK), Ashley (RB), Mollie (CB), Charlotte (CB), Becca (LB), Emily S (CDM), Jay (CM), Gwen (CM), Lauren (AMR), Georgia H (AML), Dom (CF), Alice (Sub), Lucy (Sub), Jess (Sub), Christie (Sub)
Player of the Match: Rebecca Smyth – Outstanding at LB today on her return after having the best part of the month off.
Goal: Dom H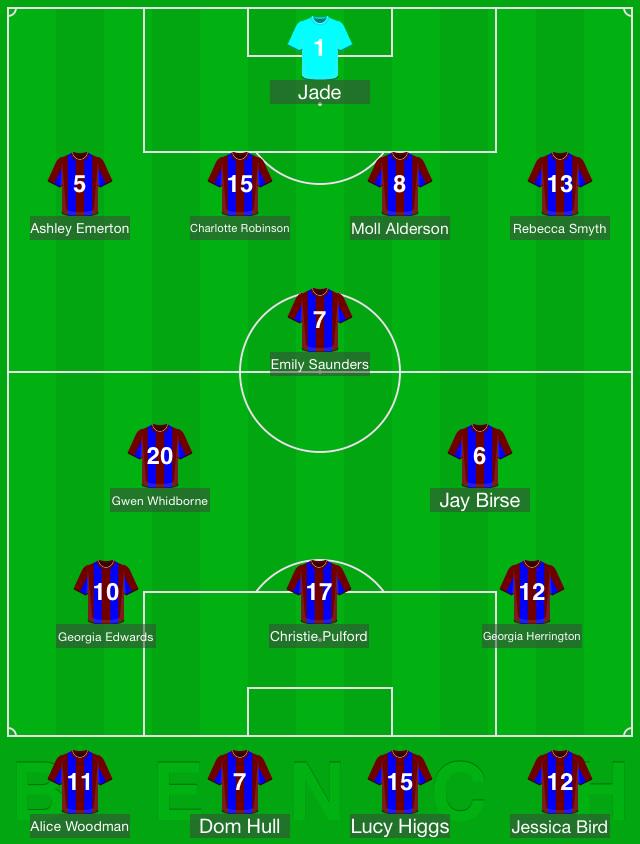 A very close game today. Jade (GK) dropped out early this morning but Georgia E stepped in and pulled on the Goalie gloves. Lauren R made herself available to play despite competing in a Swim meet in the morning.
After a shaky start, the Ladies started to settle into a rhythm with Lauren and Georgia attacking well down both wings. Lauren was playing particularly well and consistently got past her marker. Dom scored an impressive goal after 25 minutes to put the Ladies 0-1 up and at this point we looked like we could score on demand. Despite having several good opportunities, we failed to make the most of this period in the play and the half ended 0-1 to Woburn.
The second half commenced and chance after chance presented itself to the team. With so many missed chances it felt inevitable that Toddington would get back into the game. At this point the referee awarded Toddington a penalty (the Toddington striker kicked the back of Lucy's leg in defence and both players fell to the floor!?). Toddington skied the penalty and it felt like we had dodged a bullet. However shortly afterwards, Toddington drove down the right wing, squared the ball and had a tap in for 1-1.
Still the game could have gone either way (Woburn had 2 more 1v1 opportunities against the Toddington GK) but from a free kick at the edge of the area, Toddington took the lead with 3 minutes to go – 2-1. Still Woburn could have levelled with seconds to play when the ball flashed across the 6 yard box with an easy tap in but the Woburn player over ran the ball.
The season goes on 5th in the league following our promotion from division 2.
Next match at home to Dunstable but Georgia (Social Secretary) has promised to arrange a trip to Nandos during the Christmas period.