Lionesses – Ladies Blues – 2016 Archive
---
JADE, ALICE, LEANNE, EMILY, MADISON, RACHEL, LAUREN, GEORGIE, AMY, MOLLY, LIZZIE, CARRIE, CASEY, BRITNEY, AMY R, EMMA, MILLIE, NIKITA.
Manager :  Stephen Chown  | 07943 449888  | E-mail Stephen
Head Coach : Pat Mancini   | 07775 039262
Coaching Team: Steve, Ross, Alan, Joe.
Club referee : Joe, Book him on M. 07412 164533
Official Assist. Ref : Neil Stewart. First Aiders : Stephen, Pat
Match Day Prep/Catering Team : Eamonn, Andrea, Terri, Michelle, Janet, Karen, Neil, Doug, Elton.
Team Sponsor: AM Chimneys Ltd   Tel:01908 588039
Email: enquiry@amchimneys.co.uk  Website: amchimneys.com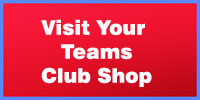 This special group of Ladies is probably the most successful Lionesses team in WW-FC history! Winning Leagues and trophies and even a double treble over 2 consecutive seasons in the last 6 years , and they are still hungry for more! We are always on the look out for experienced players who wish to join us, Don't hesitate to call Coach Pat t.07775 039262.
---
GOLDEN BOOT AWARD 2016/17 for League & Cup Goals.
Amy x 13, Georgie x 10, Molly 7, Casey x 7, Lauren x 6, Lizzie x 2, Rachel x 2, Carrie x 2, Madison x 2, Alice x 1, Emily x 1, Millie x 1
Total 54
                       TEAM TRAINING 2016/17

WINTER TRAINING venue at LEON ACADEMY, Fern Grove, Bletchley, MK2 3HQ every WEDNESDAY on the Astro at 7.45pm-9.00pm.
KEEPING UP WITH THE LIONESSES BLUES.
JANUARY 2017
Weds.18th Jan. – Training Leon Academy 7.45-9pm
Sun.22nd Jan. – Home game Cup v SHARNBROOK from 15/1/17 2pm KO at Aspley Guise TBC.
Weds.25th Jan.- Training Leon Academy 7.45-9pm
Sun.29th Jan. – Home v Evergreen Eagles 2pm KO.
Weds.1st FEB. – Training Leon Academy 7.45-9pm
Sun.5th FEB. – Home v Shefford 2pm KO. Game being played at Shefford as clash at Aspley Guise. TBC by Shefford.
Weds.8th FEB. – Training Leon Academy 7.45-9pm
Sun.12th FEB. – Away v Crawley Green 2pm KO.
Weds.15th FEB. – Training Leon Academy 7.45-9pm
Sun.19th FEB. – NO GAME . TBC
Weds.22nd FEB. – Training Leon Academy 7.45-9pm
Sun.26th FEB. – Away v Wheathampstead 2pm KO.
See all the fixtures by pressing 'Fixtures Page' above.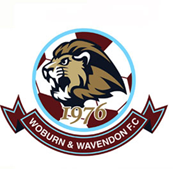 LATEST  NEWS, VIEWS & GOSSIP FROM THE DUGOUT.
Thurs.12th Jan. – GREAT to see Jade back in training this week! & Georgie back from Australia .  Welcome one new signing this week in Nikita who has signed her life away to play for the Lionesses Blues!! Hope to get her registered ready for the weekend! Weather permitting.
Mon.9th Jan. – JANUARY Birthday congratulations go out to Steve, Emily, Casey & Amy R. 
Sun.8th Jan.– Really good first game back after the festive break!    0-11 win away at Hatfield. POM Lauren.
Sun.1st Jan. – Happy New Year to all connected to the Lionesses Blues Ladies passed & present! Hope to see some of you tomorrow at training , Aspley 10.30am-12.00 noon.
Tues.27th Dec. – Next training session is on Saturday morning 31st Dec. at Aspley G, 10.30-11.30am on grass! Hope to see you all there. Tea & coffee available for parents!
Tracksuit tops have arrived! All the remaining squad members including Leanne, Molly, Jade, Alice, Amy will get their top either Mon,or next Weds at training.
Tues.20th Dec. – Some big games coming up after Christmas so we need all players 'firing on all cylinders' !
Sat.17th Dec. – Good night! Last night at TGI FRIDAYS nice to see a few parents for a drink also. Happy Christmas to all the squad ,friends & families of the Lionesses Ladies Blues. Hope to see all players at the next training session planned for Sat.31st Dec. at Aspley Guise 11am-12.30pm.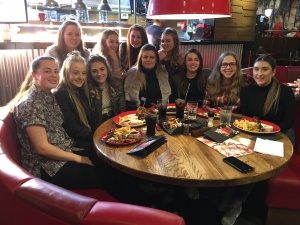 Fri.16th Dec. – it's Party night at TGI FRIDAYS MK1  7.30pm hope to see you all there.
Fri.16th Dec. – All players to try and attend the training sessions over the Christmas period. See dates above. We must be prepared for our next fixture and only have one Weds at Leon before the 8th January when we have are next league game.
Fri.9th Dec. – Potential New signings looking to make an impact in the New year! Coach Pat & Manager Steve are looking to add to the Squad as we  get to the second phase of our new season in the Ladies league. So watch this space.
Fri.9th Dec. – DECEMBER Birthday's to celebrate! Happy Birthday to Leanne, Lauren & Paris from the Lionesses!
Tues.6 Nov – 
CHRISTMAS MEAL OUT FOR THE BLUES, its Party time! on Friday 16th December 7.30pm at TGI FRIDAYS MK1 Stadium. £19.99, 3 course meal not just Xmas menu but anything from the menu ! Unlimited Coke, Coke Zero or Lemonade for £2.99. Pre order to be done by 11th. Dec. Parents are invited by Pat & Steve to have a drink or two at the bar, so you can wait away from girls during meal from 7.30pm-9pm. It's Party time! Money to Pat or Steve ASAP!
Sun.4 Nov – 10 Magnificent Lionesses managed to beat a 16 strong squad away to Shefford!   1-4. Great character shown by the Blues today who with there backs to the wall, showed what strong characters we have in this group of Ladies!! POM. GEORGIE.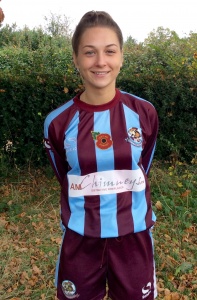 Weds.30 Nov – Good news & all thanks to James Malins our kit man, Most of the tracksuit tops have arrived! They will be handed out at training tonight . ( Gentle reminder to only wash at 40 or 30 degrees & turn inside out zipped up, because of the initials & letters on them.) sorry if I'm stating the obvious!
Sun.27 Nov – Tough Game away at Potters Bar ended in a not so pretty, but convincing win from the Lionesses 0-6, well played Girls!
POM – Rachel – for great defending & scoring!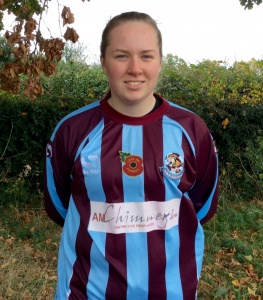 Thurs.24 Nov – Good training session last night! Some more shooting practice was enjoyed by Madison & Lauren in particular! Well done to all who made it with coach Pat. Ready for our travels on Sunday to Potters Bar. Details emailed and texted out already.
CHRISTMAS MEAL OUT FOR THE BLUES, its Party time! on Friday 16th December 7.30pm at TGI FRIDAYS MK1 Stadium. £19.99, 3 course meal not just Xmas menu but anything from the menu ! Unlimited Coke, Coke Zero or Lemonade for £2.99. Pre order to be done by 11th. Dec. All players who have played this season (including friendlies) invited, parents are invited by Pat & Steve to have a social drink or two at the bar so you can wait away from girls during meal from 7.30pm-9pm. It's Party time! Money to Pat or Steve ASAP!
Mon.21 Nov – County Cup draw brings Sharnbrook Women's First team to the Guise on 15th January 2017 for a Quarter Final Clash!
Sun.20 Nov – Great Cup upset! Pinch yourself in case it's a dream!! Well done to the squad for a wonderful display of footy! Coaches & supporters so proud of our Girls today! 7-2 against the Mighty Sandy Ladies . Full report on results page. POM CASEY, could have been anyone of 10 others! As the team deserved POM.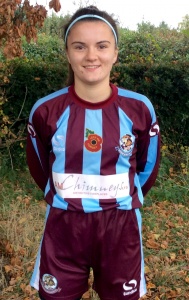 Fri.18 Nov – Happy Birthday to Lizzie from all the Lionesses have a great day tomorrow Saturday 19th.
Thurs.17 Nov – CHRISTMAS MEAL OUT FOR THE BLUES, its Party time! on Friday 16th December 7.30pm at TGI FRIDAYS MK1 Stadium. £19.99, 3 course meal not just Xmas menu but anything from the menu ! Unlimited Coke, Coke Zero or Lemonade for £2.99.  Pre order to be done by 11th. Dec. All players who have played this season (including friendlies) invited, parents are invited by Pat & Steve to have a social drink or two at the bar so you can wait away from girls during meal from 7.30pm-9pm. It's Party time!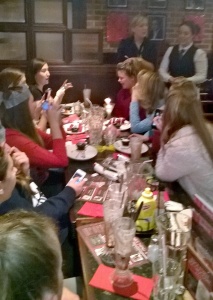 Sun.13 Nov – Another hard but gritty display from the Blues! Well played all the squad for this 5-3 win home at the Guise. POM could have been one of 3, but Lizzie got the vote as Player of Match today v Crawley Green.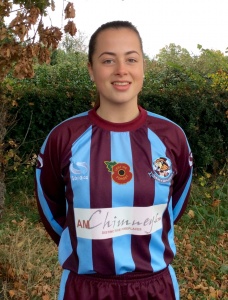 Sun.6 Nov – Great result by the squad v Potters Bar 4-1 Win! Only real negative was Jade's injury! Get well soon ! Player of Match Rachel.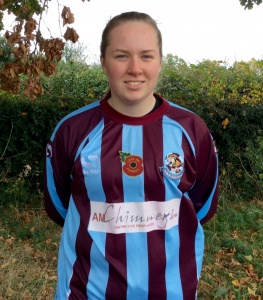 Sat.5 Nov – Tracksuit top samples should be with us tomorrow after our game , so get ready to try them on S, M, L, XL, XXL. (I think i can see Amy on the front page of our new online store!)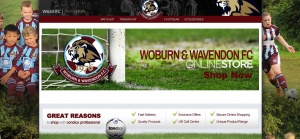 Remberance weekend starts today!
Please all bring a £1 with you tomorrow for the Poppy appeal. Thank you!
Sat.5 Nov – HAPPY BIRTHDAY RACHEL! from the Ladies Blues.
Fri.4 Nov. – Coach Pat has his sights set on 2 more signings over the next few months, targets have been indentified! We will keep you posted, as we build for the future.
Great news after training on Wednesday night both Molly & Alice are available for selection for this Sundays top of the table clash at home to Potters Bar United FC.
Fri.4 Nov. – Christmas  meal out for the Blues!  the talk at training was of Friday 16th December ? Any reason why not? TGI FRIDAYS ? ?any bright ideas? Then don't keep them to yourself. Put it on your group chat. 
Fri.4 Nov. – Good news! Emma resigns for the Blues Ladies, a great signing of another player who can play football the Blues way! on the floor. Welcome back.
Fri.4 Nov. – Meet early Sunday 1.15pm latest! for photos and poppies 4 kit, please all bring £1 for the poppy.
Weds.2 Nov. – Happy Birthday for this Saturday 5th November to Rachel from all the Lionesses. Have a great day!!
Sun.30 Oct. – Great performance today from the magnificent 10 who won away at Bedwell Rangers 2-5. POM Jade.
Sat.29 Oct. – Happy Birthday to one of are new girls BRITNEY hope you had a great day! Best wishes from all the Lionesses.
Sat.29 Oct. – DON'T FORGET THE CLOCKS GO BACK TONIGHT SATURDAY BY 1 HOUR !!!
Sat.29 Oct. – Really good session on Weds night training with Tyrell 12 girls turned out for this. Best turn out yet! Even with a couple still injured! Well done for all who made the session including Rachel who came back from Scotland to be involved!!
Weds. 26 Oct. – Special guest Coach at Training tonight! 7.45-9pm
Mon.24 Oct. – Don't miss the report on the magnificent 11! Sunday 23rd. See full report on results page.
Sun.16 Oct. – Just wanted to say well done to the 14 players in the squad who did us proud today! Full report later! Still to come!!
Thurs.13 Oct. – We have a game arranged for Sunday away against Sherrardswood Ladies FC. This week only we have an 11am kick off. Meet at 10.30am for warm-up at: Sherrardswood School, Lockleys, Welwyn, Herts, AL6 0BJ . With a tough cup game next week this is another chance for us to get the team playing well together and will be a much tougher challenge as Sherrardswood are in Division One. Please let us know by return if you cannot play or require transport. Thanks Pat and Steve
Weds 12 Oct. –  Well done to the girls who keep turning up to train knowing that due to work and other commitments we can only get a small number to training on a Wednesday night! Hope to get 10 next week for a special session! Details later.
Sun 9 Oct. – Another solid performance from the Blues in a really good friendly  at Shefford where the Lionesses ran out 0-5 winners! Players of  Match – Rachel, Alice, Lauren.
Sun 2 Oct. – Sad news ! Kempston Ladies drop out of league 2! This will affect our Cup game on 16th against them. More info soon.
Looks like a tough start to our Cup competition drawing Division 1 runners up last year Houghton Ladies FC!! They only lost 2 games wow!! Some work to do from our point of view, and it starts at training on Weds!! All available please attend so we can start to prepare for Houghton .
Thurs 29 Sept. – Cup draws not kind to Lionesses! In both Cups we have drawn high division teams. But hey will be great experience for our young Ladies!
Sun 25 Sept. –  Next game for the Ladies Blues will be at Home to Bedwell Rangers FC at the Guise on SUNDAY 9th OCTOBER 2pm Ko.  keep fit and healthy for this one! Training on Weds. important to make it if possible.
Thurs 22 Sept. – See everyone who is fit & available next Weds. 28th for Training at Leon Academy as normal 7.45pm-9pm. Becca & Holly welcome to join in!
Sun 18 Sept. – Great game of football today at Aspley Guise, 2nd league game in Ladies for the Blues and another win 7-0! See full report on results page.
POM – LEANNE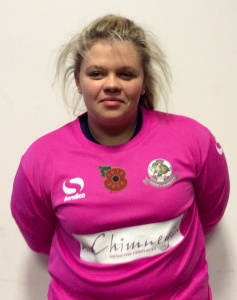 Tues 13 Sept – If you have any good news, views, pictures, events or a reason to be cheerful let us know and we can add it to our website. Just email: patmancini2004@yahoo.co.uk  and make a difference!
Congratulations to Jade for passing her driving test & is now driving her Mitsubishi Colt around MK. So keep your eyes peeled for her!
Sun.11 Sept – Great result in our 1st ever Ladies Game at home today! 7-0 win. Well played all the squad for a very disciplined display. See full report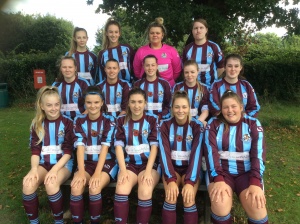 Thurs.8 Sept– Apologies to Eamonn Hughes for never mentioning his help in previous seasons,  but thanks for being the 1st to offer his assistance for Goal & net duty this Sunday at 1pm Aspley G.  thanks Eamonn for just getting on with it!!
WE NEED ALL THE HELP WE CAN GET THIS SEASON AS WE HAVE LOST SOME VERY SUPPORTIVE PARENTS! PLEASE DO NOT THINK YOUR HELP WILL NOT BE NEEDED BECAUSE IT WILL!
Sun.4 Sept – Great Friendly sees Lionesses edged out of it! Going down 5-3 away to a very good Royston Town Ladies team. See full report on results page. We look forward positively to next Sundays historic home opening game v Hatfield Town.2pm KO .
Well done all Players, but especially Amy G. along with Chloe M. who both shared P.O.M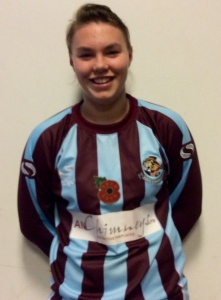 Weds 31  Aug – Training at WGS preparing for the new season in Ladies football ! Thanks again to our sponsor .
Sat 27 Aug – Happy Birthday from all the Lionesses to Jemma Robson, we miss you! Have a great day!!!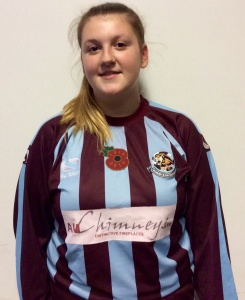 Fri 26 Aug – All Double Treble winning players should have by now received their recognition of achievement key ring specially designed and made for us by Cheryl Chown. Many thanks for this innovative idea!  Given out at the Lionesses Presentation night! See picture . Please Call Steve or Pat if you have not got yours.
This picture shows the mock up made to show Pat what they would look like as an example.
Thurs 25 Aug.- Another good session for the girls who made it to training, well done good game against the Ladies Clarets! Need more next week ready for the friendly , need to go to Royston Town on 4th Sept. with at least 11.
Weds 24 Aug. – Happy Birthday from all the Lionesses to one of our founder players Grace Woodman who sadly will not be playing with our team his season. We wish her well & all the best for the future!
Tues.23 Aug. – No it's not just gossip! Steve manages to re sign Emily! Great news for the Blues! Coach Pat over the moon!!  Look out for the new team photo because you may see 4 more new players that strengthen the squad! Welcome to Lauren, Rachel, Lizzie & Amy who have already signed on the dotted line ! But whilst the transfer window is still open management are still looking to add to the already  good squad! Watch this space.
Weds.17 Aug. – Good training session with lots of players fresh back from holidays etc. Next week we start back at WGS, MK7 7HL 6.50pm-8.10pm. Need to see all available players at this one! Games start soon!
Mon.15 Aug. – Friendly arranged for 4th Sept at Royston!
Sun.14 Aug.- 16 fixtures of League games already listed! See above.
Thurs.11 Aug. – FIXTURES ARE OUT!! 1st game Home to Hatfield Town FC. See above.
Thurs.4 Aug – Still Recruiting! PLAYERS WANTED Woburn & Wavendon FC Lionesses Ladies Blues are looking to add one or two new motivated Ladies to there Squad starting the new season September 2016.
We play are home games at Aspley Guise Common in Milton Keynes MK17 8DX.
Will be playing in the Herts & Beds.Women's League, Division 3, looking to work there way up!
So if you are looking for a new challenge and are free to train on Wednesday nights and play on a Sunday afternoon with a great bunch of Girls then please give Coach
Pat Mancini a call now on 07775 039262 or email patmancini2004@yahoo.co.uk
for more details and a chat!
Thurs.28 July – Sponsors finally get what they deserve! Presented by some of the Treble winning team! Mr Alan Payne Owner of AM CHIMNEYS LTD accepted the framed shirt at the End of season Party. 17th July 2016 . Many thanks to Alan & Michelle from AM Chimneys Ltd for there on going great support & sponsorship! ,
From left to right Grace, Carrie, Millie, Emily, Georgie.  Congratulation are in order for Georgie, (far right as we look) Well done for passing your driving test! Really pleased for her! So if any one needs a lift you know who to call!!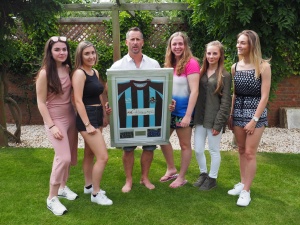 Thurs.28 July – 2nd fitness training session even harder and longer! Good work from Leanne, Amy R, Jade, Carrie, Alice, Casey, Andrea, Charley, Michelle, Steve & Billy . Great effort by all !
Thurs.21 July – 1st fitness training goes well ! Thanks to all who overcame the warm weather and completed the course including Andrea, Daniela, Michelle, Charley, Amy, Amy R, Carrie, Casey, Georgie, Lauren. We go again next week! Same time same place.
Mon.18 July – Great ' End of the show , show' for the incredible double treble team, thanks to all who made it special, especially The Glenn Family!
WHAT A FANTASTIC CAKE !  delicious chocolate sponge cake , you could even eat the photo! And we did each Girl had a piece or two with their face on!! Well done for making it a party to remember.
Sun.17 July – Many happy returns! to Amy & Rosie who both celebrate July Birthdays! 
Tues.12 July – Presentation night goes well! Special AWARDS AS FOLLOWS: Most Improved: Alice , Supporters Player : Carrie, Top Goal Scorer : Casey, Players Player : Grace, Managers Player : Michaela. Thanks to Steve,Ross & all the players who attended . Great team, great season!
Mon.4 July – Don't forget ! 6th July 6.30pm Wednesday night is Presentation night at the Pavillion bar upstairs at W-O-G. MK6 3EA.
Mon.27 June – Tournament success! Fantastic to see 16 players representing the u18s playing in the u16s & u18s sections together, some for the last time some for the first! Well done to all the players new and existing for a good Sunday afternoon of football. In the end sent us hopefully all away with a smile on our faces. The u18 team did particularly well getting to the final against Northampton only to be very unlucky to go down 1-0 in the last minute of the final. 130 girls teams competed over the weekend and 4 of our Lionesses teams were in Finals including our u18s, but unfortunately none got their hands on the trophy ! But still a great achievement and well done again to all the Lionesses.
Mon.27 June – All signing on forms required by Manager Steve Chown ASAP. Please call Steve on t.07943449888 to confirm your intentions to sign or not! We have 70% of the forms back. As it is important for Pat & Steve to know if there are any girls who have changed there plans about there future so we can plan now for next season. All players who have no intention of playing again must return to Pat or Steve all playing kit including training kit, rain jackets etc. or call to Steve Chown so we can arrange for a mutual drop off point for kit. Many thanks.
Fri. 24 June – Tournament weekend is here! Preparation starts this morning 10am at Crawley Rd, playing fields. Good luck all, here's to a great weekend of ladies Football!
Weds.22 June – Special mention for U18s in the Woburn & Wavendon Lionesses Tournament programme. See page 4 when you get your copy! Only 3 days to go until the biggest Girls & Ladies tournament in the South East kicks off! Good luck to all involved!
Sun.19 June – 3 current Lionesses get recognition from Bedfordshire County FA Advanced Coaching Centre. Congratulation to Charlie & Carrie for winning Managers Players awards and Casey & Rachel with participation awards at the recent Beds. County FA Presentation night last Fri. 10th June. All Credit to them & good news for the Lionesses!
Sat.18 June – Tournament squads are being decided by Weds night, much to discuss & decide on, not easy to get the balance and positions correct for both the u16s & u18s! But we will do our best based on age, experience & availablity. Squads will be confirmed by email and text after training on Weds 22nd at WGS.
Tues.14 June – Tournament training this Weds at WGS 6.45pm only 2 weeks until the Woburn Lionesses tournament.
Fri. 10 June – The After season BBQ Party has been announced as SUNDAY 17th JULY 2016 for all 2015/16 current squad & Parents details above. Email & text will go out to remind all. Bring a bottle! To be held at Millie's house MK17 9FA.
Sun. 5 June – Signing on forms are going out to all potential full & part time players for the 2016/17 season for the WW-FC LIONESSES LADIES BLUE .Look out for the email from Steve & Pat. Return by Sun. 26th June by end of tournament weekend if possible.
Sun. 5 June – Lionesses Win MK City FC Tournament u18s. We did it the hard way ! But we did it. Wisbech came a hell of a distance to win the trophy but Newport & Woburn stood in there way. Ended up in a penalty shoot out that the Lionesses won against Wisbech Ladies u18s normal time 1-1 but 2-1 to Lionesses on pens. With the Hero of the hour & P.O.T goal keeper Leanne! With some great saves ! Well played to Leanne, Alice, Grace, Carrie, Amy, Molly, Georgie, Madison for not giving up, and showing the determination & desire to take the trophy.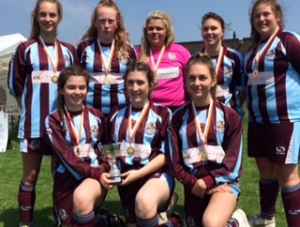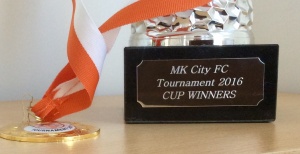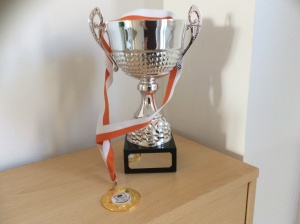 P.O.T. (Player of Tournament) LEANNE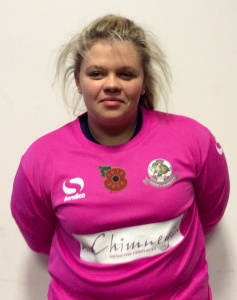 Thanks to the travelling supporters who started the day cold & damp and finished the day with a sun tan! Thanks also to Lizzie & Lauren who came along to cheer on there potential new team mates.
Fri. 3 June – Only 23 days left before the Woburn Lionesses Tournament kicks off! We need parents help! To pledge some time to help over the weekend please contact Pat with your availability over the 2 days. Call 07775 039262 for details of how you can help.
Thurs. 2 June – Good training session Weds night in the rain, we must have been the only Woburn team that trainings as we had the field to ourselves ! at Tournament venue Crawley Road, courtesy of the Lions who allowed us to train during half term a head of our 1st Tournament at MK City this Sunday, at Tattenhoe Lane MK3 7RB. All welcome to come along ! Some of the u11 Woburn Lionesses will be performing also!
Mon 30 May – U18s soon to be Woburn & Wavendon Lionesses Ladies Blues, playing in the Beds & Herts Ladies League Division 3.
Mon 30 May – 1 x u18 team to play at the MK CITY TOURNAMENT Sunday 5th. Pat to pick the squad of 8 after training this Weds at Crawley road 6.45pm-8.15pm. All existing players who wish to play but can't make training please call Pat ASAP. New players if they don't get the chance to play , will definitely play at the Woburn Lionesses tournament on Sunday 26th Afternoon when we have an u16 & 18 team entered. All are invited to support the team on the day!
Weds 25 May – Tournament Training went well tonight, more next week. Lots of revision for exams going on! We appreciate exams come first! Well done to the 3 new Girls & 6 of the current team who all trained tonight. All intergrating well , and showing great energy & enthusiasm!
Sunday 22 May – LIONESSES 6 a-side Tournament is nearing! We need your help! FRIDAY 24th set up day, SATURDAY 25th & SUNDAY 26th June 2016. Please call Pat for details on 07775 039262 to pledge some of your time to help the Lionesses at our Tournament , 33 days to go!! 
Weds. 18 May – Lionesses Welcome new players to there training sessions! Work has begun to try and add to the squad a head of joining the Ladies Beds & Herts ladies 3rd Division on a Sunday 2pm KO next season. Contact Pat or Steve on tel. above.
Birthdays in MAY for Millie, Alice & Madison. Many Happy Returns! from all the Lionesses. 
Sunday 8 May – The Final final for the u18s, a great result for the team a 0-6 win over AFC Kempston at Kempston. The Double Treble ! Fantastic achievement from all 16 players, 4 coaching staff & 1 manager and an army of hard working parents & supporters this season. Never underestimate how much work it takes by a disciplined, professional group of people. We are very proud of them all!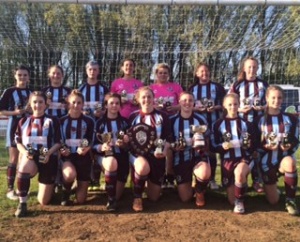 A massive 'Thank you' to all the players, supporters & sponsor AM CHIMNEYS of MILTON KEYNES for the 2015/16 season. A great season! Coming to the end of one chapter & the beginning of another.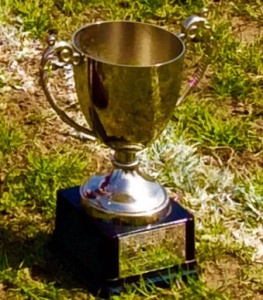 The League Cup back where it belongs! With the Lionesses!!
Saturday 30 April – Match day! Really good performance from the Lionesses in this  mornings friendly away against Aylesbury United u18s, not taking anything for granted, we knew it would be a real full on game. It did not disappoint, and we said beforehand the result was not the key issue,but the way we went about our game. So it was great to see us play some lovely one touch flowing football and win 0-4, what more can the coaching team ask ahead of Sunday's final Final of our season. Sometimes it's just the Pride in wearing the badge!
Friday 29 April – Looking forward to playing are away game tomorrow v Aylesbury u18s! Ahead of the League Cup Final v Kempston a week Sunday 8th May 4pm KO .
Weds.27 April – venue for friendly is confirmed as Fairfield Leys Football pitches, Andrews Way, Aylesbury. HP17 8QQ. Meet 10am for warm up, 10.30am KO. Email & text will confirm.
Sunday 24 April – 2 training sessions and 1 Tough friendly left before our Final 'Final' as u18s at Kempston v Kempston! May 8th 4pm KO.
Wednesday 20 April – "Heart, Passion, & Purpose make the difference between a good team & a great team"
Wednesday 20 April – Thoughts go out to Amy & Carrie who were both injured in the Cup Final last Sunday . Latest reports are that they are both recovering well, but will be missing for tonight's 1st training session back at Wavendon Gate School MK7 7HL, 6.45-8pm. On grass! Take a rest girls as we need everyone fully fit for the next Final on the 8th May.
Sunday 17 April – Great result today at Kempston Lionesses beat Leighton Vixens in the County Cup Final 9-0!  Well done team for getting the job done!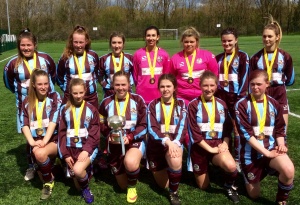 BEDS. FA PLAYER OF MATCH – Molly
Wednesday 13 April – Team train well ahead of the First of two Cup finals. Will take a great team effort to pull off this final magnificent achievement as u18s. We have the personalities and characters to do the job! Because we believe in each other!!
Tuesday 12 April – SECOND TREBLE WORTH FIGHTING FOR!!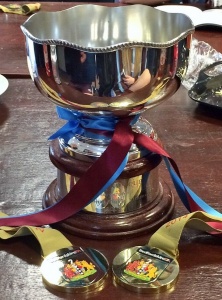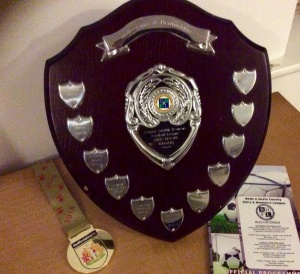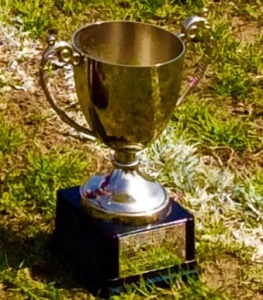 All these belong to us! and we are going to retain them if we can!!
Monday 11 April – Opportunity to be in the Woburn Video shoot on Saturday 16th 10.45am doing a gentle training session at Wavendon Gate School. Film crew working all morning on making this Video showing what the Club is all about, interviews with players and coaches possible during the session.
Saturday 9 April – Well played! Local friendly ends in a away win for the Lionesses against the Swans! Ahead of the Final next Sunday. 2-5 POM Madison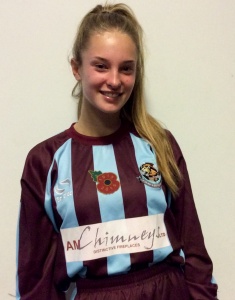 Friday 8 April – Great news! Our Manager Steve Chown has signed a new contract to continue with the Team for at least another season! The Coaching team are over the moon with the news.
Wednesday 6 April – This message was sent after the Beds FA had rewarded the Team with a special training session. "A massive well done to all the team and management / coaching staff, true ambassadors for our club.
Regards Ian Doggett. Club Chairman"
Monday 4 April – Aylesbury confirm they want a friendly with the Lionesses! See fixture page.
Saturday 2 April – Great result today from the bare 11 with no subs! 3-2 win against the mighty Northampton u18s. See match report.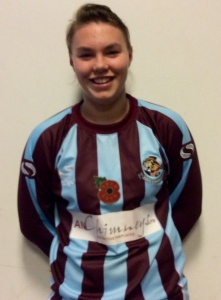 POM. AMY
Thursday 31 March – Good training session from Ross & Steve on Weds. Night👍 Looking forward to a tough friendly on Saturday V Northampton u18s, remember venue is Crawley Rd, Woburn 10.30KO , NOT Aspley Guise.
Friday 25 March – HAPPY BIRTHDAY to Georgie Birthday girl this week! Best wishes from the Squad & Club!
Thursday 17 March – St.Patricks day today! All our focus and effort will now be directed towards Sunday 17th April , nothing else should get in the way ! So please have a little rest keep fit & well and be ready to start training hard again on Weds 30th March.
Wednesday 16 March – Training as normal at Leon tonight. Good fun session tonight of handball + heads! Good effort tonight Girls!
Saturday 12 March – Great result today Girls! Very gritty, hardworking, professional performance from the Lionesses to overcome the might of Garston to keep our unbeaten record going and get through to the League Cup Final!! Retaining the treble still possible! POM CARRIE . Full report on results page .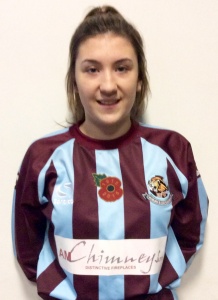 Thursday 10 March –  Really good positive game last night against our Ladies. Well played! Enjoyed watching us pass the ball with confidence and pace! Same Saturday please !!!
Monday 7 March – training game arranged for this weeks session at Leon, v Ladies, details will be text and emailed to all.
Saturday 5 March – All credit to the Players that worked hard today in a tough encounter in Oxford. Good win! On a big pitch with limited team options and low numbers! Big positives for the players who did take part, a full run out for all on a very cold snowy morning.  Special thanks today go to Jess for helping us out between the sticks! Steve A for being prepared to ref at short notice & Neil for running the line.   POM. Micky 5/3/16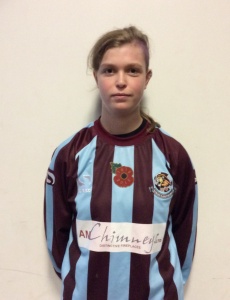 Wednesday 2 March – Another full on session by the girls tonight at Leon. Looking forward to our warm up game in Oxford this Saturday to be ready for Garston next week! We must keep our focus and team spirit going right to the very end of the season.
Saturday 27 Feb – Beautiful day, good game good win! The travelling squad did well after a not so surprising slow start. Felt like we had not played for weeks. That's because we had not! Training can be good but not the same as a real game. It ended 0-9 a nice game to play in and great credit again to the Toddington Goal keeper for some great stops.
Weds. 24 Feb – Training well ! Good session tonight at Leon from the squad. Looking forward to a game on Saturday at Todd.
Monday 22 Feb – AFC Dunstable Ladies confirm special training session is on! Tuesday 8th March 7pm-8.30pm lifts will be arranged for all girls to travel to LU6 1BB. Training on Astro 3G. Purple/black training kit to be worn. Should be a great experience for the Lionesses. Full details soon. Weds training at Leon is also still on!
Saturday 20 Feb. – Disappointed we did not get the game we wanted, and due to it being half term no other takers to play us! Sorry guys Hoping for a game away this week 27th v Toddington , fingers crossed!!  On a positive & proud note recently 2 of our Girls got invited to  represent the County at regional weekends involving England Coaches & scouts. Well done to both Charlie & Carrie for flying the Woburn & Wavendon FC & Bedfordshire FA flag !!
Friday 19 Feb. – Morale was high from start to finish at training  well done girls for showing lots of enthusiasm in the wet and cold!
Wednesday 17 Feb. – Training as normal for the u18s, no half term break! See you at Leon. Toddington cancel league game on Sat. at Aspley G. Looks like half term weekend off!
Happy Birthday to Micky our best wishes go out to you , hope you have   a great day!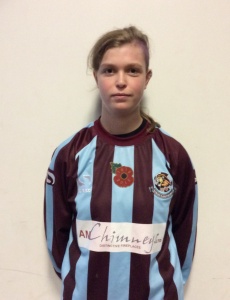 Tuesday 16 Feb. – Volunteers for paid places on referee & Level 1 coaching courses for all current players of u18s Lionesses. Ask Pat for further details.
Monday 15 Feb. – Managers meeting tonight at Crawley road,  just a few of the highlights – Club 40th Anniversary Plans have started! 1976 – 2016 special day event in September being arranged.  – Proposed newsletter & communication emails for parents. – Summer 2016 Tournament – Signing on fees to be frozen! – Training Kits.
Monday 15 Feb. – Happy Birthday Molly! Hope you have a great day from all the Lionesses.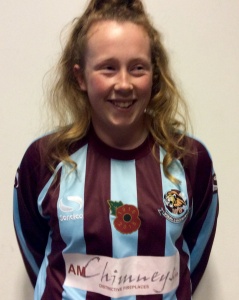 Saturday 13 Feb. – Roasted in the freezing cold at Northampton ! Positives: 1. it was a proper tough friendly 2.  we scored 3 goals 3. 12 players got a good run out 4. Nobody got injured 5. We improved in the second half.  Full report later, on a disappointing morning, apologise to our travelling supporters who should have had more to cheer about.  9-3 . That's what tough friendlies are for!! To make us ready for the next league match.  POM Casey (as picked by Northampton)
Wednesday 10 Feb. – Good run out against the Woburn Ladies team tonight! Well done to the young u18s, the team battled well on the Astro at Leon. Result not really important but in a shortened game ended 0-0.
Monday 8 Feb. – Friendly game at last!! Northampton have invited us to play a friendly this Saturday 13th Feb. 10.30KO at Elgar Centre,  NN5 4EN. We meet at 10am for warm up, all available players needed. See fixture page.
Saturday 6 Feb. – Starting to feel like a duck on water ! as every time we train it rains. Hey it's tough at the moment trying to get friendly games in MK.  Training at Aspley was enthusiastic & in good spirits, lots of banter . All credit to the girls who were in action, as again the young u10 Lionesses were at home to beat Bedford in a great little game of end to end stuff! Well done Tony's girls.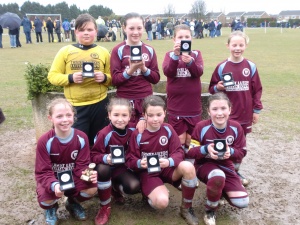 Does not seem long ago that our girls were on that little pitch all chasing the ball around. We now need to look forward not back & stay focused and together as a group at a time when so many things are happening in the lives of all our girls. 5 big battles to go!
Thursday 4 Feb. – Date set for meeting of players & parents to discuss, 'Next season'?Lots of questions surround this subject so we thought best to talk quickly to try and gauge the commitment & availability of players & parents, even though we still have potentially 5 Games left this season!
Wednesday 3 Feb. – Training tonight at Leon 7.45pm-9.15pm . Hope to see all available players.
Tuesday 2 Feb. – Diary dates!  The 9th Woburn Lionesses Tournament meeting held tonight confirms the  Biggest Girls & Ladies Tournament in the south east will be on the weekend of 25th & 26th June 2016.
The 33rd Lions Tournament will be 2nd & 3rd July 2016.
Saturday 30 January – Even the Garston v Toddington game could not escape the weather  as this was postponed! Looks like nobody in our league played this morning!
Friday 29 January – Lionesses still training hard even though Saturday games are not easy to get at this stage of our season. We must stay focused and together ready for the challenges ahead ! Retaining  the treble is not a bad incentive!
Saturday 23 January – Sharks too sharp for the Vixens! Garston take all the points away at Leighton 3-8.  Lionesses train well in the sun at the Guise as the u10 Lionesses win 3-1 with the u18s watching, well done to the youngsters!
Thursday 21 January – Talk about 'keeping up with the Kardashians !! ' should rename this section ' keeping up with the U18 Lionesses' League move Semi-final against Garston from 6th Feb. to 12th March! Kempston cancel the league game for Saturday 23rd Jan. Things change very quickly in this league, but Weds & Saturday's will continue to be a game or training until the end of April. We have a treble to maintain!!
Wednesday 20 January – League meeting on Monday night confirms Cup final dates & that Beds FA will facilitate the Girls section of the league for the 2016/17 season. The BHWFL will just look after the Ladies section of football.
Sunday 17 January – Looking forward to next season. As most of the U18s know from Pat mentioning it, Steve & Pat want to try and take the current squad forward into a Ladies division! Only if this is what our girls want to happen. We may have a couple of options, with this in mind we will invite everyone involved with the current u18s to a informal (pub at WOTG) evening meeting at the end of Feb or beginning of March so we can all gauge the feelings and commitment of what we can realistically do as a team together!
Sunday 17 January – Fixtures– although it does not look like we have many fixtures left we have in fact got at least 5 even 7 Games (if we get to the County & League Cup Finals.) It will mean that friendly games will play a big part in our continued success, you must assume that every Saturday and Wednesday from now on, we will either be having a game or training! Any parents or players who know now dates that they can not make on a Sat. or Weds. please advise Steve or Pat ASAP.
Saturday 16 January – Supporters present Robin our oldest and dearest supporter with his belated Chrismas present of a Lionesses Hoodie! Thanks for your continued support Robin.
Saturday 16 January – As the old saying goes ' A GAME OF 2 HALVES!! ' never was a saying more right then this morning at Kempston. Full report later . County Cup Win for Lionesses running out 0-7 winners after a tough game! PLAYER OF MATCH – CASEY.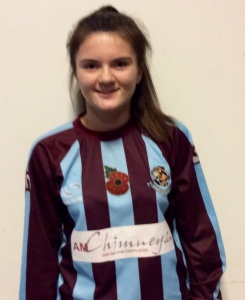 Friday 15 January – 2nd Wednesday at Leon! We are now at Leon Academy training on going every Weds. Until further notice, same time same place 7.45pm warm up for 8-9pm on the New Astro .
Saturday 9 January – Friendly fixture goes ahead even though wet weather and only 10 Northampton players turn up ! Still worth the game as the 10 were of good quality as we found out in the first 30 seconds!! Full report soon.
Happy Birthday's in January to Cheryl, Steve, Emily & Casey all celebrating this month!
Thursday 7 January – 1st training session at the new venue Leon School last night. Went well but most players a bit rusty! That's why we are desperate  to play Northampton friendly this Saturday, weather permitting ! Details out by email & text tonight.
Saturday 2 January – Reminder – Training Weds 6th at Leon Academy, Fern Grove, Bletchley MK2 3HQ meet 7.45pm for 8-9pm
Friday 1 January – 2016! 1st day of the new year, pitch at Aspley Guise inspected, lined & looking good ahead of the proposed friendly planned for Saturday 9th v Northampton tbc Monday.
Thursday 31 December – New Years Eve! Wow already here!! Have a great evening , Happy New Year to all associated with the Lions & Lionesses! Get well message goes to one of our oldest supporters, Robin who is having it tough with his health at this time  hope to see you at the next game. Thoughts are with you Robin.
Tuesday 29 December – Birthday wishes go out from the Squad to Chloe A , Her Birthday is tomorrow Wednesday 30th December. Have a great day!
Thursday 24 December – Wishing everyone connected to the Woburn & Wavendon FC a peaceful Happy Christmas & a successful New Year! From all at the u18 Lionesses. See you all in 2016.
Thursday 24 December – Well I think everyone survived Leanne's Birthday, rumour has it that Leanne was feeling the effects of a long evening! and we think Madison was an early casualty !! But hey it's Christmas!!!
Friday 18 December – Great to see all the Girls enjoying a night out! Including Rosie who made a special Last minute effort to join us, LEANNE HAPPY BIRTHDAY ! & thanks for the Celebration chocolates that went down well   Plus two Girls Amy & Chloe came straight from a School football match in Leighton to join us! That's what you call team spirit! Look who else we saw tonight! 
Thursday 17 December –  Its Christmas party night! Hope to see everyone later from 5.30pm onwards, sit down about 6pm – home by 9pm! Merry Christmas & a Happy and successful New Year to all Woburn teams! From the u18s. The big man and his helper has been spotted near TGI's Mk1 !!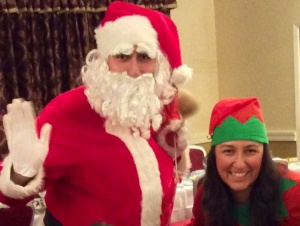 Wednesday 16 December – Final training session of 2015 at WOTG tonight went well, good turn out from 14 players, lots of fun & banter from the Girls which is nice to see!
Tuesday 15 Dec – Diary date, we are looking if possible to get a friendly match for the Girls on Saturday 9th January 2016 as we have a important COUNTY CUP GAME  AWAY the following week. Please let us know if you are not available.
Monday 14 Dec – 3 days to go until we can all celebrate together! All parents welcome to stay and enjoy the TGI bar! One or two of us will be at the bar from 5.30pm onwards!
Sunday 13 Dec – Don't forget we only have one more training session left in 2015 at WOTG Weds 16th 8-9.15pm. We will meet at 8pm, no need to be any earlier! Fun, light training session as we are out celebrating the next night!!
Sunday 13 Dec – 4 days to go! Until we can celebrate Christmas & the achievements of 16 Lionesses, TGI's this THURSDAY 17th Dec. Meet 6pm – 8pm finish, so early night! All parents are invited to join Pat & Steve at the bar for a drink and a chat!
Saturday 12 Dec – What a way to finish 2015's fixtures! A win, 3 points, and a good performance from the team, with all the squad there. Full match report later. Well done all who have helped the u18s so far this season, we can all now have a great Christmas knowing we could not have done anymore on the pitch! One word sums it up from the management, PROUD! Look forward to 2016! Player of match today was Charlie!
Wednesday 9 Dec – Thanks to Ian Williams and his u15 Lions Whirlwinds for a short, sharp, pacey reminder of how fast the Boys game can be! Good experience for the Girls who had there work cut out tonight, and bar a few dodgy decisions from a elderly ref, it was fairly evenly matched! You learn something every week  and we learnt a few things tonight. All in all a very good exercise & workout ready for Garston on Saturday.Well done all, and well supported by both set of parents!
Monday 7 Dec – Reminder! For All Squad, don't forget to bring your TGI FRIDAYS 17th Dec. meal choice form back this Weds, given out by Steve. If you missed last Weds training you must get your meal form this Weds from Steve. You can also bring £15 to pay for it if you can. Thanks P&S.
Back to Football ! As we are entering the 'Business end ' of the season,did you see the Garston result! On Sat. Garston beat Toddington 9-0!! We focus everything we have on our preparation for Garston home at the Guise Sat. 12th Dec.2015!!
Saturday 5 Dec – Opposition for Wednesday night. 9th Dec. 8pm KO. WOTG meet 7.30pm for warm up on grass. We will wear our purple training kit. Please let Pat or Steve know if you can't play!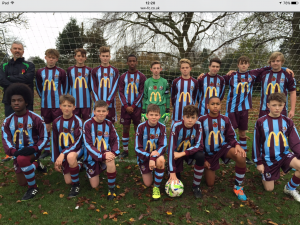 Friday 4 Dec – Lions v Lionesses confirmed! It's on , Hope we have the full squad for this training exercise.
Thursday 3 Dec – Lions v Lionesses? We have invited the Boys u15 Lions Whirlwinds to come and have a training game with us next Wednesday 9th instead of our normal training session. We are waiting for there confirmation that they are happy to have a 11v11 on our training pitch KO would be 8pm & 30 minutes each way with a ref if possible . The plan is for this to help us sharpen up ready for Garston on the Saturday 12th at the Guise. TO BE CONFIRMED ASAP!
Wednesday 2 Dec –  U18s Xmas Meal Menu given out to all players at training tonight. £15 per head please complete your choices & return to P or S . More will be given out next Weds 9th at WOTG training as no game or training this weekend 5th Dec. It's revision Saturday or Xmas shopping Sunday or just a long awaited lie in, so make the most of it!
Wednesday 2 Dec – 2 more Wednesday training sessions before the Garston game at home on 12th Dec. Our preparation start tonight at WOTG training !
Wednesday 2 Dec – News just in! Leighton player who sustained the ankle injury in Saturday's game has a badly sprained ankle. No breaks thankfully, We hope she has a speedy recovery and is back playing soon.
Saturday 28 Nov – Wet,cold & a strong cross wind! What else could make it difficult? Leighton Vixens could!! Pitch was perfect as normal, but it was always going to be a tough game,surprise, surprise! Lionesses created change after change but could not get the ball in the net. We did well with our 15 man squad to run out 4-1 winners & 3 more points. Full report now available. We do hope that the Leighton player who was taken off to hospital with an injured ankle is ok, and hope it's not serious,we have asked the Leighton manager for more info.
Thursday 26 Nov – All focus now must be on the home game at the Guise Saturday against Leighton United Vixens, new game, new day but we will be working hard for the same result!
Thursday 26 Nov – TGI FRIDAYS (MK1 1ST next to Stadium MK ) IS BOOKED & READY to host this great event! the U18 LIONESSES CHRISTMAS MEAL, THURSDAY 17th DEC. It is an early one as it is a School day on the Friday.  We meet at 5.30pm for sit down at 6pm. SPECIAL Area reserved for the Girls. Parents are invited to join Pat & Andrea & Steve & Cheryl for a Christmas drink at the bar of TGI's.       
2 course Christmas Menu will be distributed so we can pre order . lots of choices for  2 courses to suit everyone! Cost £15 from the 2 course Christmas menu including a non- alcoholic cocktail.
Saturday 21 Nov – The Wind was the main winner at the Guise today! Lionesses playing their 1st game to try and retain the County Cup! Exiting game for the spectators as it was end to end. Lionesses just edged this fiercely contested encounter running out winners 3-1. We do it all again next week in the league at the Guise. Lionesses will have  to step up there game if they want to win next week! Full report later.
Tuesday 17 Nov – Next 2 games at home to Leighton United Vixens 1st the defence of our County Cup, 2nd a league game. We will be getting very familiar with the Vixens over the next couple of weeks! But no complacency can crip in, discipline & focus is the key.
Saturday 14 Nov – WET BUT NOT WINDY! Pitch in great condition at Toddington today. Another 3 points and a good game where all the Girls stuck to the game plan! Well done to all the squad. Final result 0-11 on the road. Molly POM.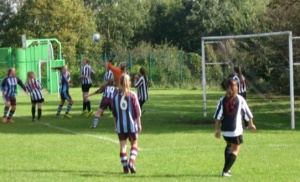 + News just in, Garston win at Leighton 8-4 sounds like a good game!
Thursday 12 Nov – CAN YOU NAME THE 9 LIONESSES & place? picture below.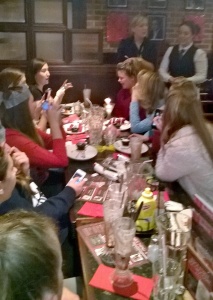 Thursday 12 Nov.- Good Training session a head of away game at Toddington this weekend. 10.30am kick off – meet at 10.00am for warm up. The Recreation Ground, Luton Road, Toddington, LU5 6DE. Any assistance with transport needed please let us know. P & S
Tuesday 10 Nov. – COUNTY CUP DRAW 21st Nov. Home  v  Leighton United, 16th Jan. Away  v  AFC Kempston, 27th Feb. Away  v  Toddington. See fixture page.
Tuesday 10 Nov. – Just in case you hadn't noticed Christmas is coming ! As is winter very quickly unfortunately. So we are putting one last order in for Woburn training wear before Christmas so please let Pat & Steve know by This Sunday 15th Nov. As we do want it before the big man comes on the 25th of December. Dont forget the new beanie hats are also £5 each!

Press on to Club Information then press on to Club Shop for other items that can be ordered for Christmas if you are quick!
Monday 9 Nov. – We will be training on  Wednesday 16th Dec. as normal, so that date will not be any good. So we may need to look at the 17th Dec? Just need to find a place to go?? Somewhere that all the parents can meet for a festive drink or two would be ideal.
Sunday 8 Nov. – Friendly pencilled in for 21st Nov. V Northampton Town u18s at the Guise if no Cup game arranged by the League! Watch this space.
Saturday 7 November – Tough time on the Kempston Astro! Wet, windy with a surprising bounce! Hey it's the same for both teams. We never seem to play are best on the Astro but sometimes you just have to beat the 11 or 10 or 9 players they put in front of you, and thats just what we did. Credit to Kempston for not giving up. 6 Positives, 0-4 winners, 3 points, 3 goals for Casey,clean sheet for Charlie and full Squad turn out, 2 Negatives Couple of injury worries with Carrie and Amy needing to come off, Well done Squad! A Full Report due later.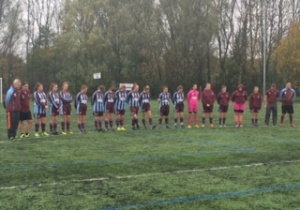 U18 Lionesses at Kempston 1 minutes silence 'Remember' 7/11/15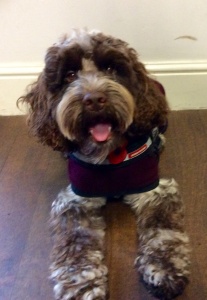 U18 Mascot 'BAXTER' with poppy.
Friday 6 November – Reminder we are meeting early this Sat. at Kempston as its Remembrance Sunday this weekend. Meet 9.45am sharp For team photo at MK42 8SZ on Astro pitch.
Wednesday 4 November – YOUR CLUB NEEDS YOU! it's time to find some extra parents or supporters from the club, (not just the u18s) who can join the dedicated few to get involved helping organise the Lionesses Tounament 2016. If you can help the first meeting of the LTG will be TUESDAY 17 November 7.30pm in the Weathercock, Woburn, just before the Deep Blue Chip shop! Any Parent, Guardian, or club member, is welcome to come and offer their help & time finding out what they could do to support this vital event in the Clubs calendar. If you need a lift to the Pub! Just ask Pat. Tournament dates Sat.18th & Sun.19th June 2016.
Tuesday 3 November – AFC Kempston Rovers have confirmed our game on Saturday away 10.30KO. With this in mind we look forward to a tough game away and will prepare fully at training Wednesday at WOTG 7.45-9pm, see you there!
Tuesday 3 November – It's that time of year again! Woburn Village Hall & Woburn Lido are  hosting the Firework Display on Saturday 7th November from 6pm a great family evening , confectionery, Jacket potatoes, Bar, BBQ, Children's rides only £10 for a family ticket on the night.
Sunday 1 November – Any bright ideas for the U18s Christmas night out?? If so please let Steve or Pat know.
Saturday 31 October – Halloween ! A bit of a horror show as the Lionesses started so well and could not step off the gas. Credit to The Vixens who were on the wrong end of a very good Woburn performance in the first Home game for ages! Well done to all the girls for staying Pro! & showing some good discipline. Final score 15-1 . 
Wednesday 28 October– Reminder its training day! WOTG at 7.45pm- 9pm preparation for Vixens game home at the Guise Saturday 31 October 10.30am Ko
Sunday 25 October – BARCELONA Airport local time 12.17pm travelling since 4.30 am UK time, Happy!coach Pat is sat with a SPAINISH coffee spreading the news of the tremendous victory from the Girls yesterday! & also to remind you that next week we are home to Vixens so bring your cameras because poppies will hopefully be going on the shirts for a team shot.  CHOWN  Family please make sure Mascot Baxter has his poppy ready to go on his maroon jacket!!
Saturday 24 October – Toughest game this season! Coach Pat was not wrong, The Sharks made the Lionesses dig deeper than they have ever had to this year! A great game for any neutrals!!  A gritty but not so pretty battle, all over the pitch. Proud of all the squad today running out with a 1-3 win on the road. Full report on our results & reports page later!
Friday 23 October – Thanks to Andrea and all parents for giving the Rememberance Sunday Poppy Appeal money in so promptly ! P&S . just have to make sure we stick them all in the same place on each shirt !! Then take a team photo to upload. P&S
Thursday 22 October – Good session midweek with all bar 3 who were ill or working! Another tough game on the road again at Bushey against a full squad of Garston Ladies!! Forget the past, this is the game to go and win! & thanks to all the travelling supporters who are our 12th man ( sorry Lady ) . P&S
Tuesday 20 October – Training Wednesday as normal at WOTG 7.45pm but this week with our serious, focused football heads on!
Rememberance Weekend 8th November. Poppy appeal again this year £1.20 on Wednesday from each girl, will give all our shirts a stick on Poppy ( unless you already gave your money to Andrea at Leighton game ) Many thanks P&S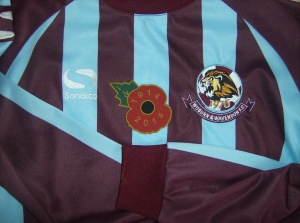 Saturday 17 October – Vixens mauled at home by Lionesses in 0-7 beating! Full report later . Well played Woburn for a solid all round performance. Next up away to Garston!
Tuesday 13 October – looking for a Good training session tomorrow night at W.O.T.G meet 7.45pm for 8-9pm full on intense hour! So we are ready for Saturday Vixens v Lionesses.
Saturday 10 October – Well well well, Garston draw at home with Vixens 2-2 !! Wow!! This should help to concentrate all our energy, efforts & focus on our away fixture next Saturday at Leighton Vixens!! We want that game!! & so do they!
Friday 9 October – Good training session Wednesday night, Good reports reaching Pat, well done to Ross & Steve. No game or training this Saturday but training as usual Weds. ahead of our Vixens clash of the Titans! Next Saturday 18th, Be ready and fit for the game of the season. Everyone will need to do there job as plan to continue our run.
Wednesday 7 October – Training tonight as normal 7.45pm to 9pm W.O.G. MK6 3EA.
Monday 5 October – Pat has just had a chat with Carl Robinson, Keith Andrews, Dean Lewington & Charlie Burns as the MK DONS are training in Portugal for 3 days. Pat has picked up some tips on training for big matches like ours away against Vixens 17th October, Will be talking to Steve & Ross, see you soon, keep training hard.
Saturday 3 October – BRILLIANT! by all involved today away to Garston! 0-2 win passes any pressure to the other teams. At 12.20pm the good news had already reached Pat working in Portugal. The Girls have just made his weekend!  See Full report now on results page.
Thursday 1 October – Quote from the Coaches to Pat after last nights training session was very encouraging  'Good training last night all 16 there, light hearted but putting lots of effort in, Amy seems to have really settled in.' Great comments from the management just need to take that into the game on Saturday. Well done Girls, keep pushing forward.
Tuesday 29 Sept  We are away to Garston on Saturday, address details below. Meet at 10am for 10.30am kick off.
Any assistance with transport needed please let us know – we need a full a squad as possible for this difficult game.
For training just a reminder to meet outside the astro-turf at Woughton-on-the-Green at 7.45pm for warm-up, as with last week if the pitch is free we will use that otherwise will warm up outside.
Saturday 3rd October GLFC U18 V Woburn Lionesses U18
KO 10-30 Met Police Bushey Sports Club
Aldenham Road
Bushey
WD23 2TR
Steve & Pat
Monday 28 Sept. Important training session this Wednesday at W.O.G. We need all players focused & ready to work hard for the battle ahead, away to Garston on Saturday who we know will be wanting revenge! The Coaching team expect the normal 110% commitment. As you know we never ever underestimate anyone! Whatever history try's to make us believe.
Thursday 24 Sept. Just to confirm as Steve mentioned to all at training last night, NO Game or training this Saturday 26th but save your energy for training again at W.O.G 7.45pm to 9pm all players expected! next Weds. Ready for the big game away to Garston on the Saturday! Details soon.
Tuesday 22 Sept. Forgot to say with so much going on that the New kit looks great! Thanks to Michelle & Alan from AM CHIMNEYS Ltd.
She's helped coach the Lionesses a couple of years ago, she scored the winner in the Woman's League cup final and now Isobel Christiansen scores on her England debut watch for goal 5 at http://www.bbc.co.uk/sport/0/football/34323339                                Izzy has the number 8 shirt on, congratulations from the Lionesses.
Tuesday 22 Sept. New W.O.G Astro looks good! But Jill the lady in charge from the bar! confirmed to Pat no boots or blades are allowed normal trainers or Astro trainers are best on the new sand based surface. No time to waste though as the gate gets locked prompt after after the Ladies 10pm session.
Sunday 20 Sept. Wow! Garston beat Kempston 7-5! at Kempston, But Kempston only had 10 players listed? Guess who we have next? You got it Garston! Away 3rd October.
Saturday 19 Sept. Lots of you have been asking about the WWFC claret hoodie you can order by email after checking sizes on the  website see 'Club information' then click on 'Club Shop' scroll down to see sizes. £14 Adult & £12 Youth. Please email Steve Chown if you are interested in getting one ordered for Christmas so we can do one order from u18s ASAP.
Saturday 19 Sept. Match day! Lots to do before this game New kit, voting concluded for Captain & Team photo for website. 2 out of 3 not bad, Well done Millie voted team Captain for the season by the Girls with Grace as vice Captain. The team photo had to wait until after the game as warm up & game plan even more important. Toddington came with there new influx of  Ex Flitwick players looking like they meant business. Great start Casey netting in less than 1 min. Set the tone for the game & confidence spread! 9-1 home win , full report on results page. POM Alice.
Great Team photo with Team Mascot 'BAXTER' in prime position!
Friday 18 Sept. Match day prep team at work tonight, Pitch marked, cut & ready for action ! Hopefully no rain overnight will keep all the line marking work intact! Thank you Steve A.
Thursday 17 Sept. New kit at the ready! Early start at Aspley on Saturday Morning as the new kit sponsored by AM CHIMNEYS is unveiled & given out! Please arrive by 9.45am wearing the old kit, ready to change into the new kit, then straight to warm up at 10am. Pat will try and take an official team photo on the iPad before the warm up.
Wednesday 16 Sept. Training was very wet! But 12 members of the squad took 'like ducks to water' to the damp conditions & worked hard for an hour only to be beaten by the dark! ready for the home game against a much improved Toddington u18 team strengthened in the closed season by Ex Flitwick players! We will not under estimate any opposition just do our best to get the result. Hoping for a Full squad to be fully fit & available.
Tuesday 15 Sept. Reminder the Club AGM is being held Monday 21st 7.45pm at Crawley Road, all club members including parents & players are invited & very welcome to attend.
NEXT WEEK 23rd SEPT. WE START AT WOUGHTON ON THE GREEN , 7.45pm – 9pm  on Astro. MK6 3EA.pitch 2b.
Saturday 12 Sept. Lionesses start well to see off a very good AFC Kempston side. Well done team, especially the 2 new girls Casey & Amy. Great debut for Amy who got POM for her performance & 2 goals. Final score 3-0 win! Please note Leighton Vixens beat Toddington 6-0!!! Next up for the Lionesses are Toddington at home next Saturday.
Thursday 10 Sept. Good work tonight from all the team! Home win 5-1, with 15 players all taking part in another tough encounter against the Swans of Newport Pagnell.
Wednesday 9 Sept. Hoping for a full turn out on Thursday for the long awaited game v Newport Pagnell Swans at Aspley Guise. We have licked our wounds and dusted ourselves down after  2 very tough friendlies on the road. Now we start at home ahead of our league opener at Aspley Saturday against the mighty Kempston.
Tuesday 8 Sept.  Lionesses make 2 important signings to help strengthen the Squad! Ready for the start of the season. The Team welcome Amy & Casey to the family! We look forward to them helping us continue our success story.
Friday 4 Sept. Happy Birthday to someone very special to the person writing this ! HAPPY BIRTHDAY to Carrie from all the Lionesses & Coaches, Special Birthday for a special person, have a great day & weekend!
Thursday 3 Sept.  If you thought that was tough think about this! 9 days to go before we kick off the u18 season taking on AFC Kempston home at the Guise!
Wednesday 2 Sept.  3-3 draw on 1st friendly against tough opposition, after going behind! Shows character. Well done to all the squad for working hard and trying to play football the Lionesses way! Short report on results page to come. Next up a trip to the 'beach' Wisbech!
Tuesday 1 Sept. – Looking forward to the 1st Friendly tomorrow night at Northampton Town u18s. Good luck everyone! Remember it's not about the result! It's about how we try and play together! Pass & play for each other!
Thursday 27 August – Good to see a few fresh faces back from holiday and a new one! Well done all who trained at WGS. Friendly Wednesday instead of training at Northampton Town, 6.30KO at Edgar Centre, High St. Upton, NN5 4EN. All players new & existing to be  included!
Wednesday 26 August – u18s Fixtures are on the Beds & Herts FA website! 1st up, guess who? You guessed it, at Home 12th Sept. to Kempston ! Then Home to Toddington. Full fixtures will go on our web pages soon!
Saturday 22 August – Mark Bird our leader had a phone call out of the blue last week from Beds FA informing us that they had chosen Woburn and Wavendon FC Lionesses as the recipient of a no strings £250 grant from the FA. This award is for fair play and respect and generally the way the club as a whole conducts itself right from the players on and off the pitch, to the supporters, to managers and coaches as well as the way it is run and its place in the Bedfordshire footballing community.
We should all be rightly proud of this award and I think it is something that should be communicated to all parents & players throughout the Club.
Well done to all and what a fantastic positive note to start the new season with.
Thursday 20 August – Another positive training session at the School last night, plus New kit being tried on by all who were there, Ready for our new sponsor AM CHIMNEYS Ltd logo to go on,still need a few more people to confirm sizes which we hope to do next Weds at training!
Wednesday 19 August – Just to let you know, through no fault of her own Rosie has had to stop playing for the Lionesses due to transport difficulties from Luton. She has thanked all the Girls for her happy times with the team, and we wish her all the best in the coming season with her local team Luton Ladies who I'm sure snapped her up!
Thursday 13 August – Friendly fixture dates posted on our fixtures page Starts with Northampton Town then Wisbech & Newport Pagnell.
Wednesday 12 August – Another good training session at Crawley Rd, next week we start back at Wavendon Gate School 6.30-8.15pm
Sunday 9 August – Count down to New Season Begins!  34 days & we are back!  Training Wednesday was hard with lots of fitness levels to focus on! Well done to all the girls for putting in the effort in the rain!
Monday 3 August – Northampton Town u18s have approached us for a friendly, we will be trying to fix a date for a game very soon!