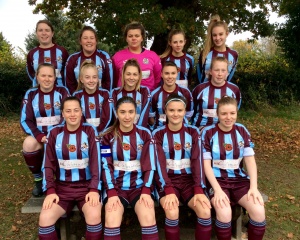 The Lionesses Ladies Blues secured the League title on Sunday at Crawley Green with a 2-3 Win !
A fantastic achievement in there first season in the Ladies league. Well done to all connected to the squad as this was a real team effort.
We would like to dedicate this League title to the memory of 'Robin Spring ' a loyal supporter who we will miss greatly!